I love this contrast of the bold royal blue nails with a tiny heart over the white pinky.
This very classy French Tips and cuff is inspired by blue and white China.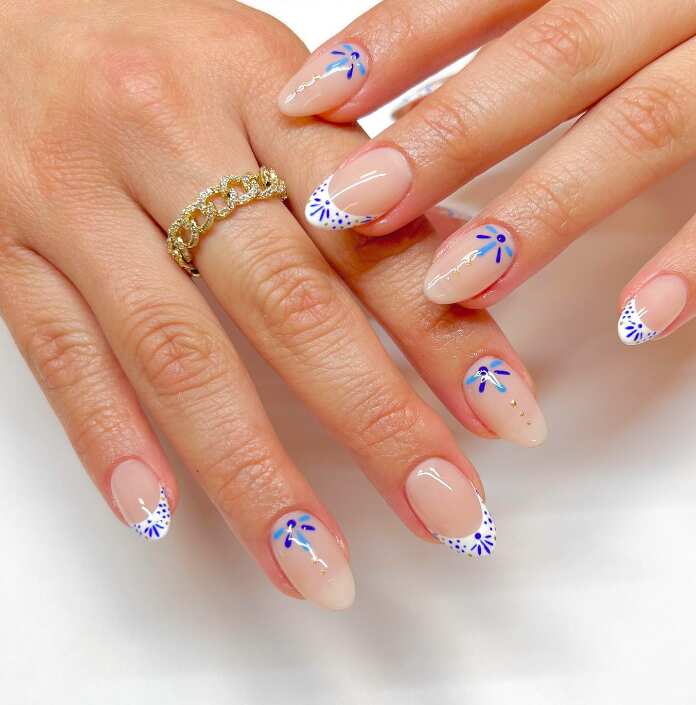 Sidelines.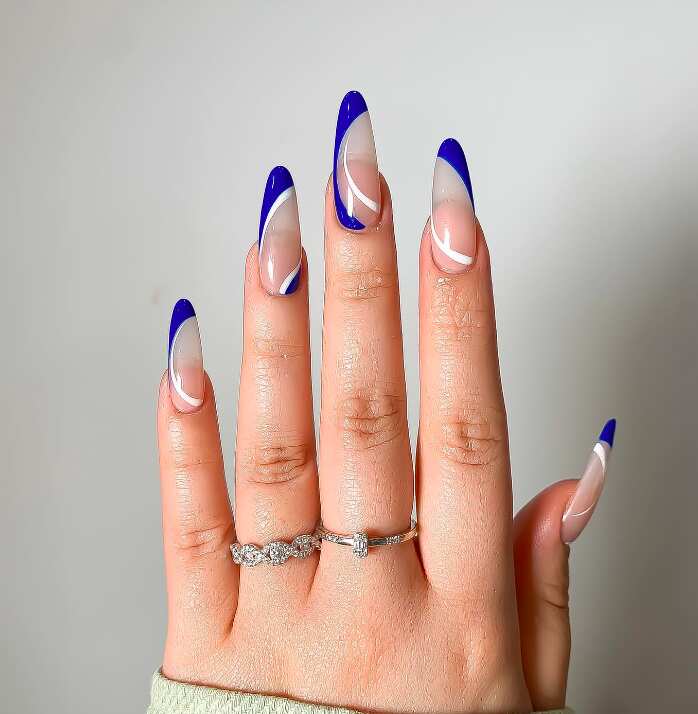 The finest porcelain.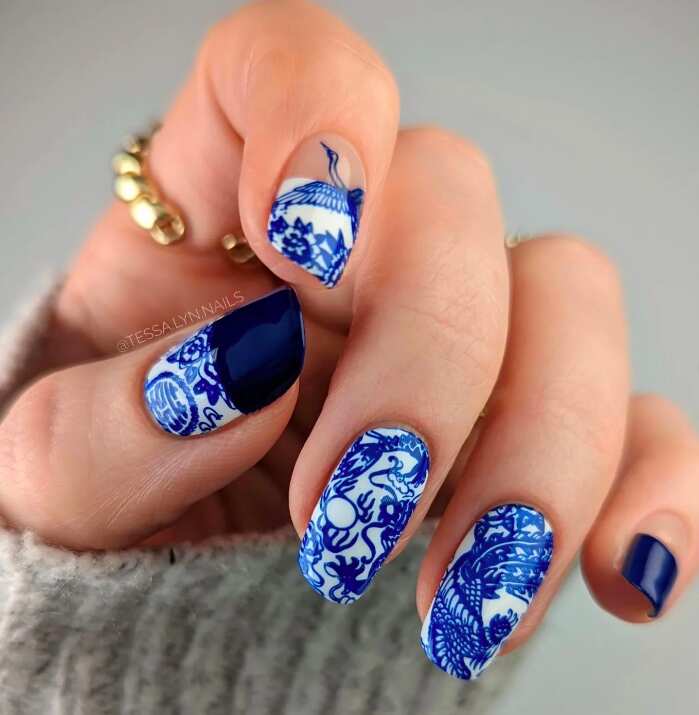 Deep blue summer.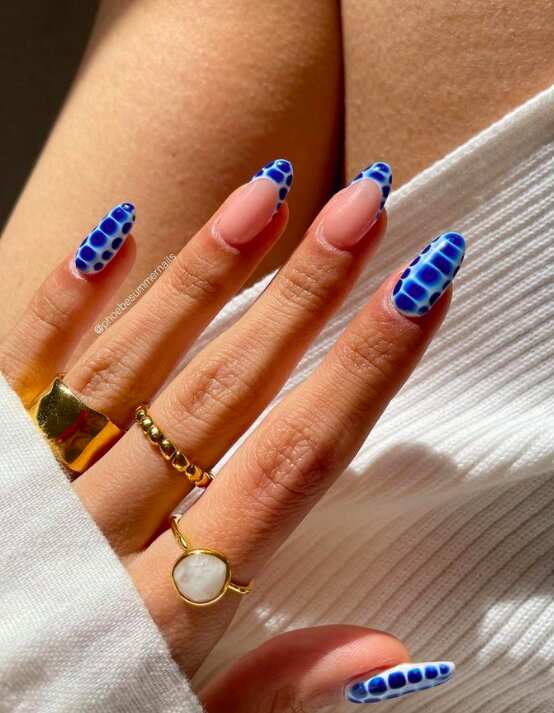 A trip to the Mediterranean culture inspired by blue and white ceramic tiles.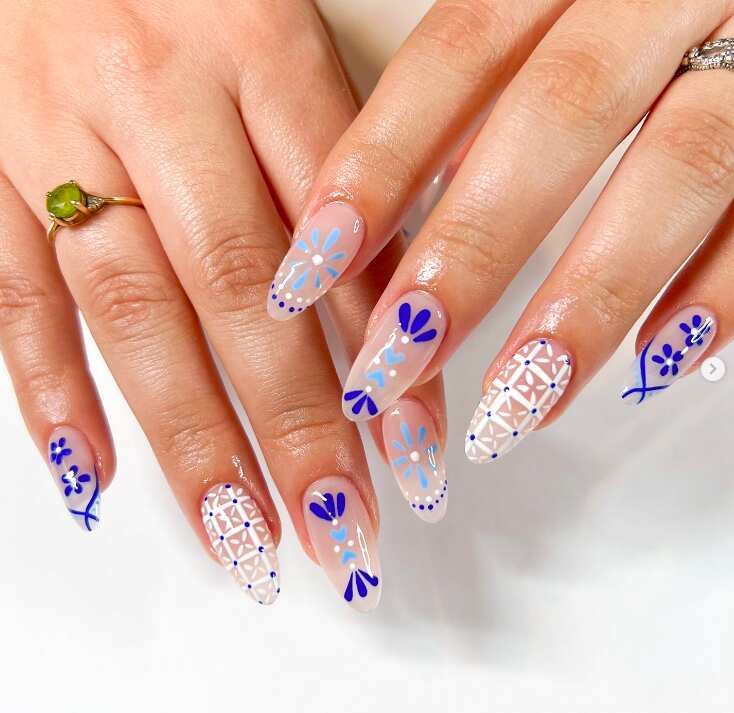 Abstract.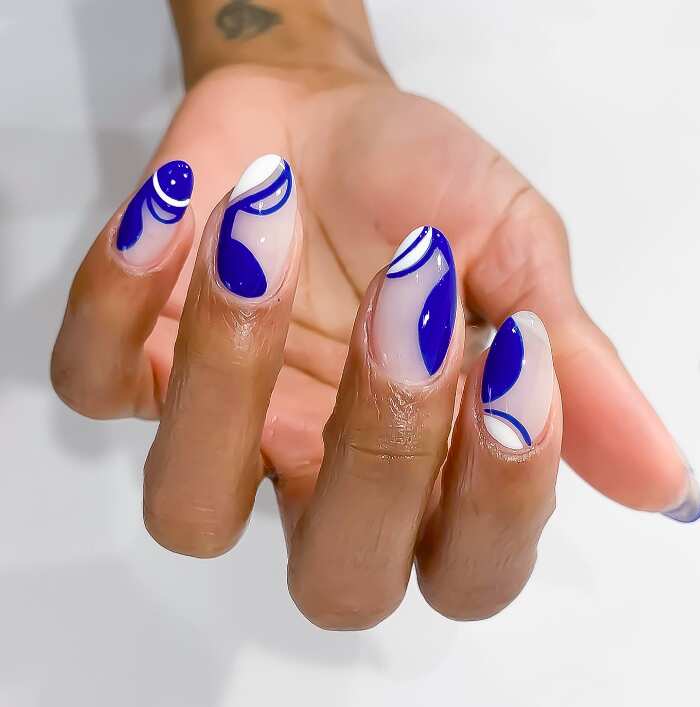 Shades of blue, white, and silver paint. So artsy.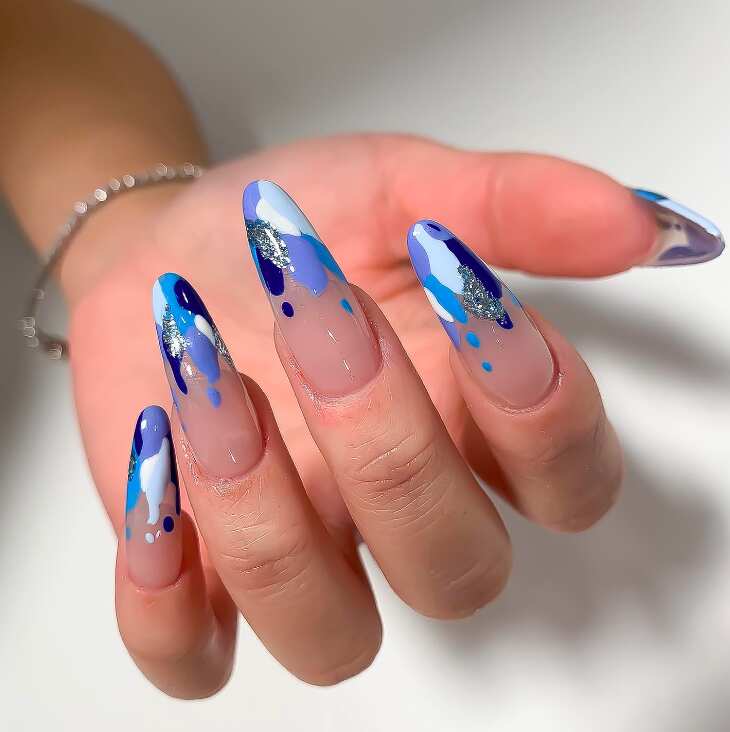 It's like they say, beauty lies in the details.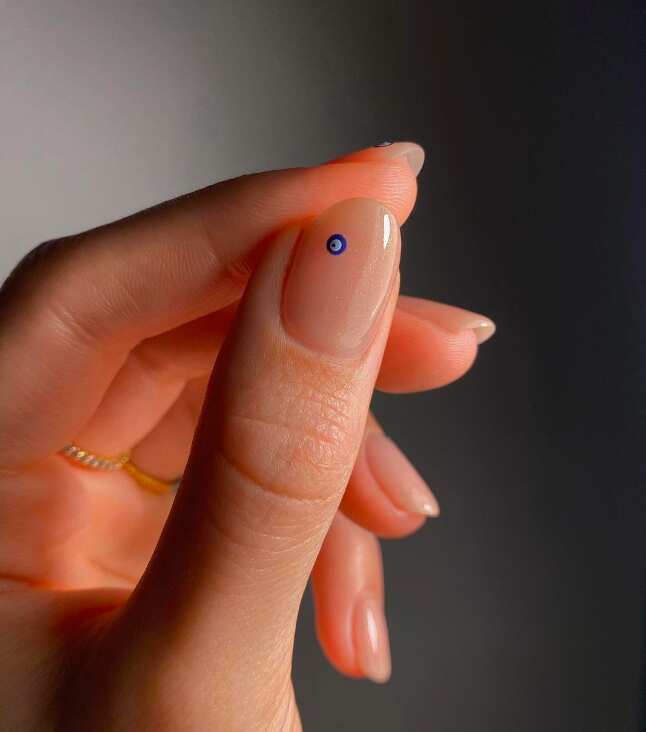 This is my favorite blue and white nail design in this post and you can learn how to recreate it at @phoebesummernails.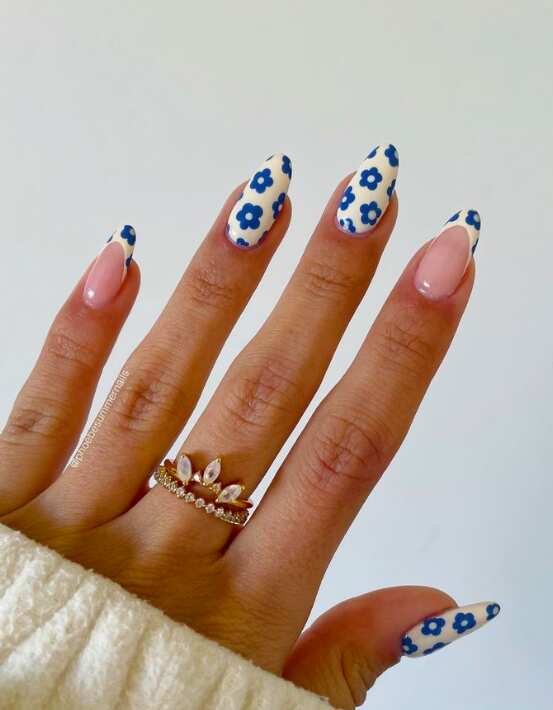 Fine China, French Tips.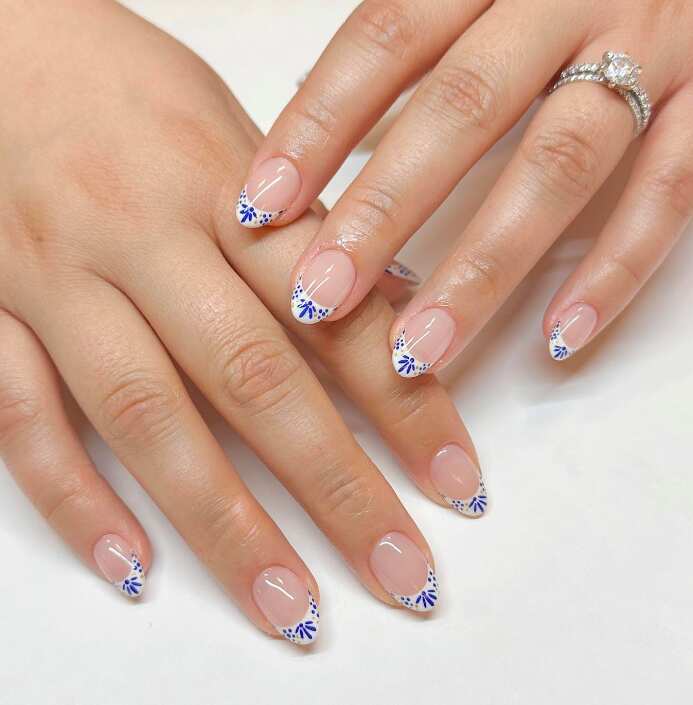 Ocean vibes.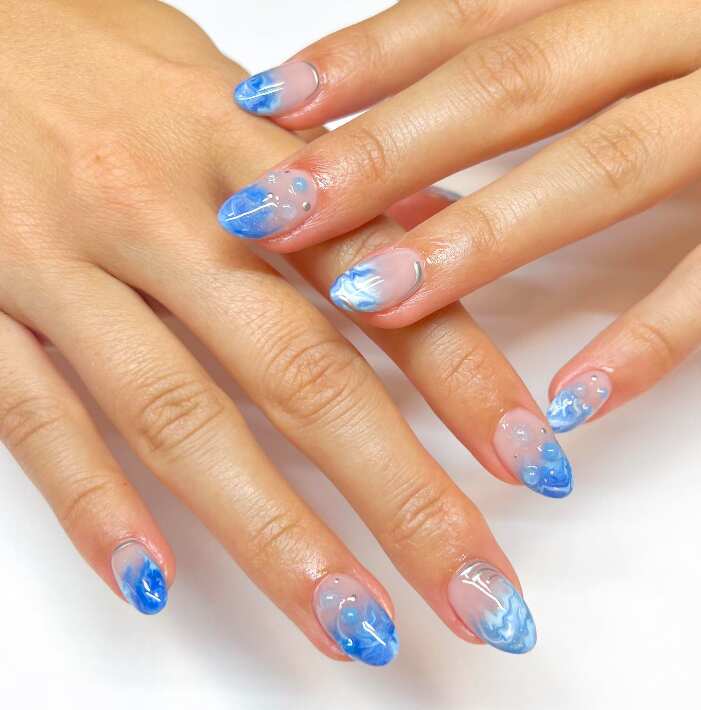 For extra protection.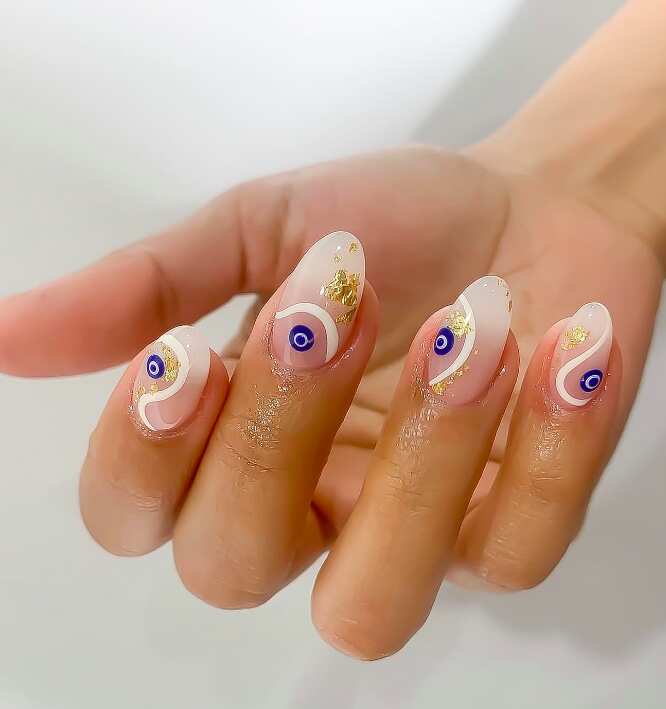 A storm is coming.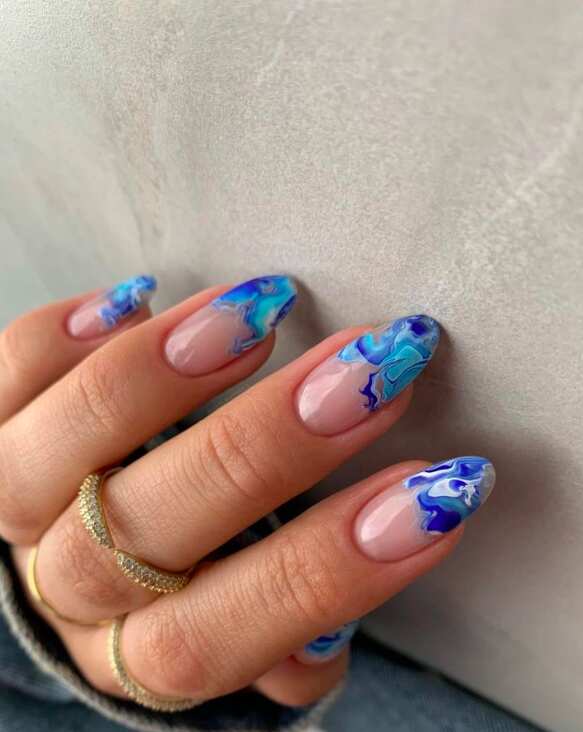 Deep blue and white daisies for the bold ones.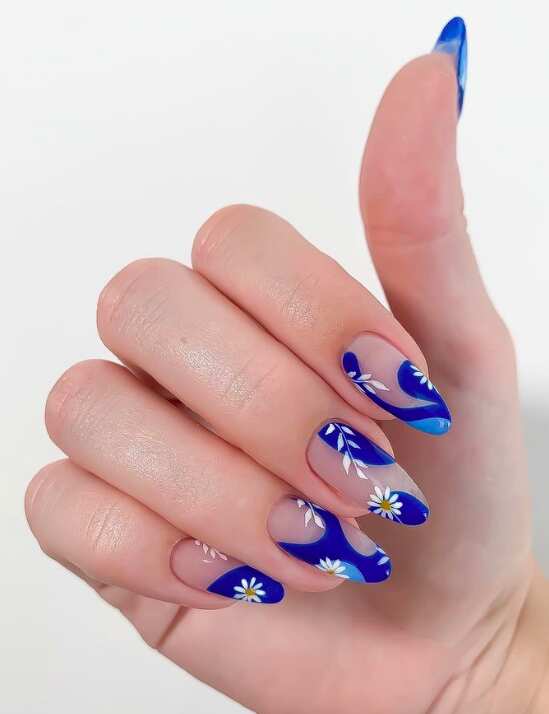 So ethereal and sophisticated.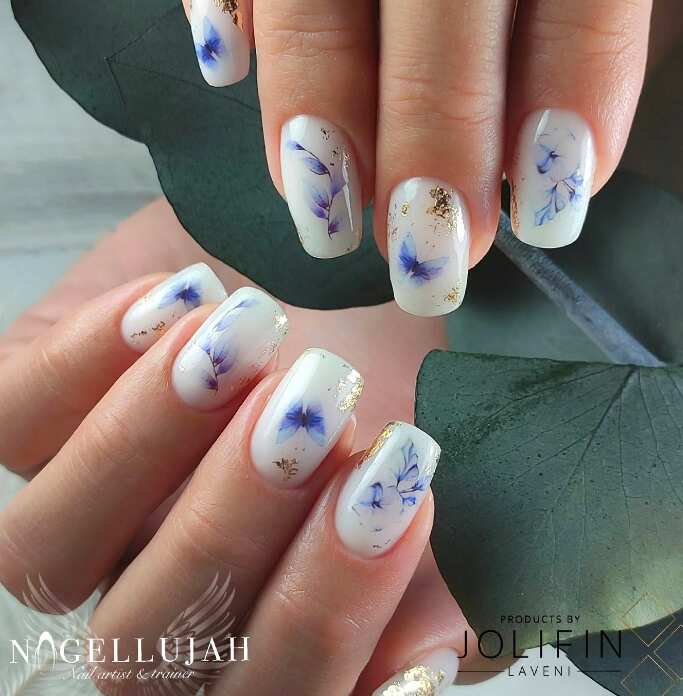 White Frenchies and blue butterflies are a spring/summer classic manicure.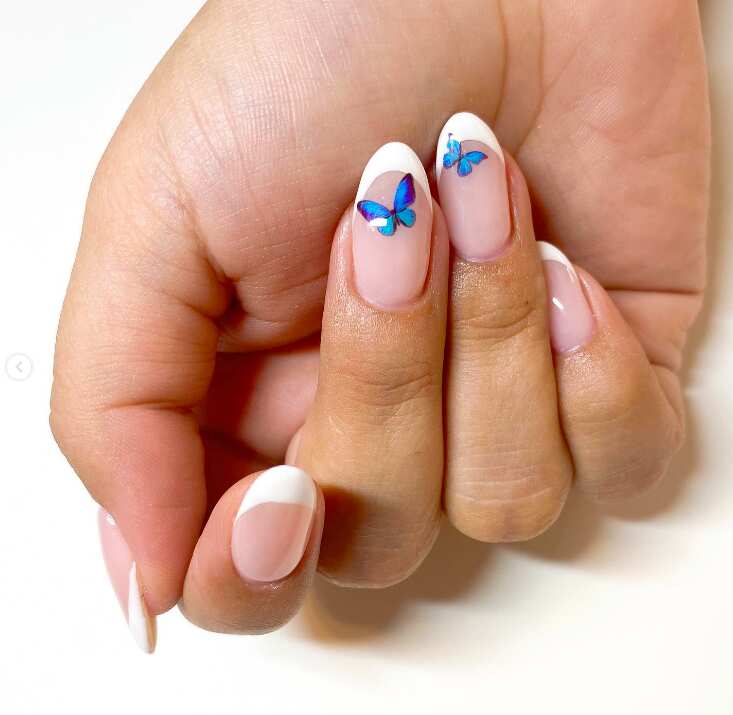 Devil's eye and a touch of gold.
Blue china and white porcelain inspo for short round nails! Who said you can't make the most out of short nails?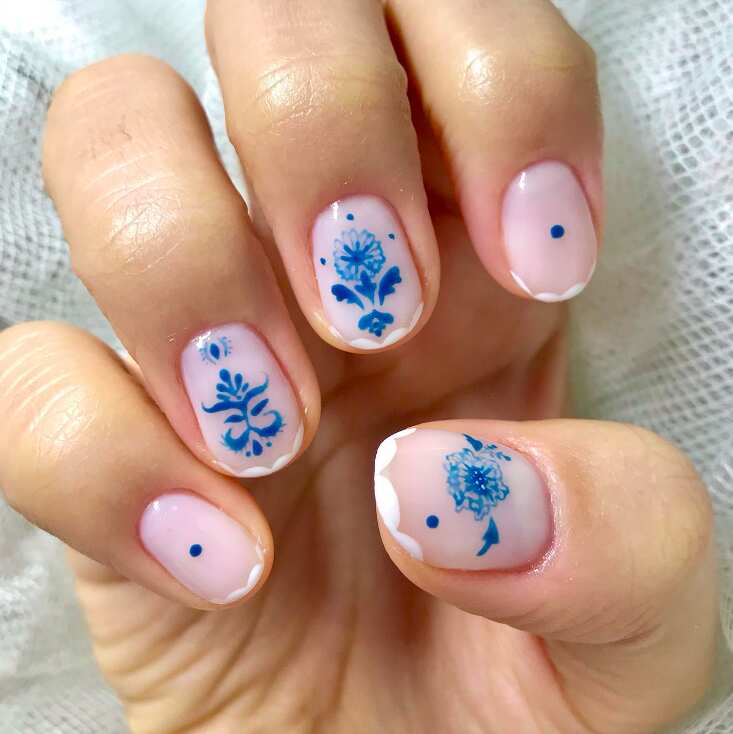 How cute is this nail design with rhinestones and a 3D puppy?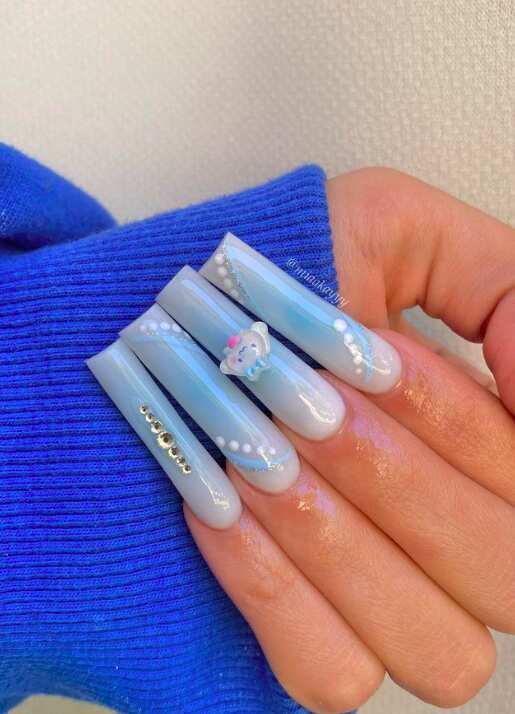 Van Gogh is always a good idea. If you know a very talented nail artist, take inspiration from Irises and have this majestic blue and white work of art done.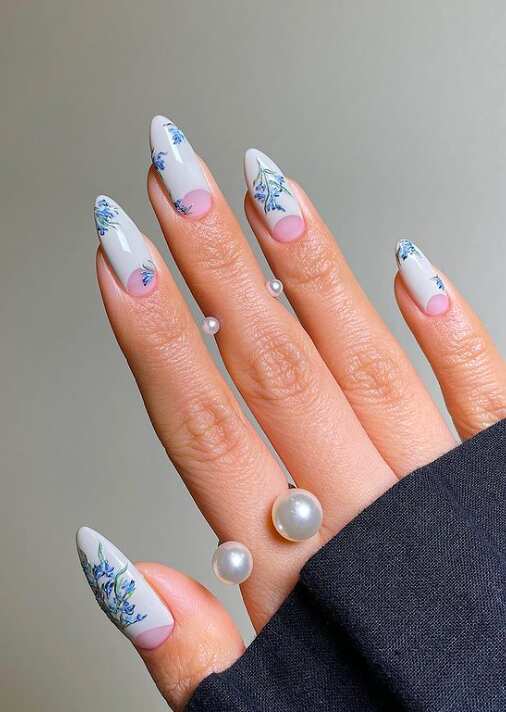 Blue ombré with white daisies tips. Super cute, and perfect for short nails.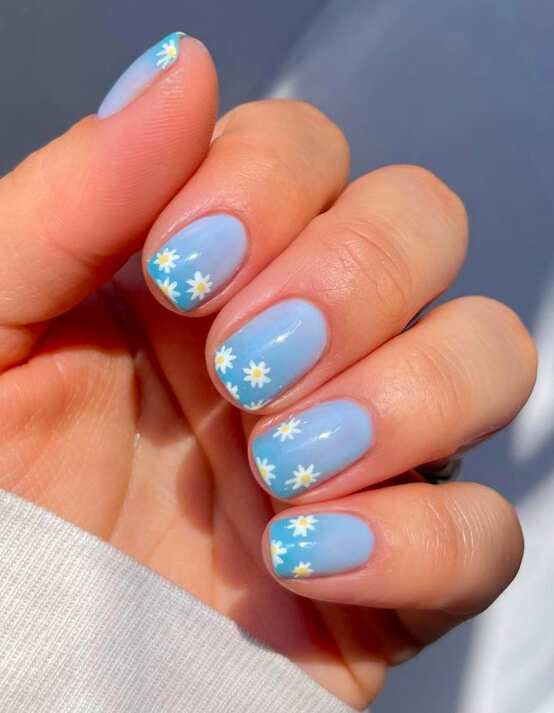 Soft shades of blue and white lines a cute yet low profile manicure.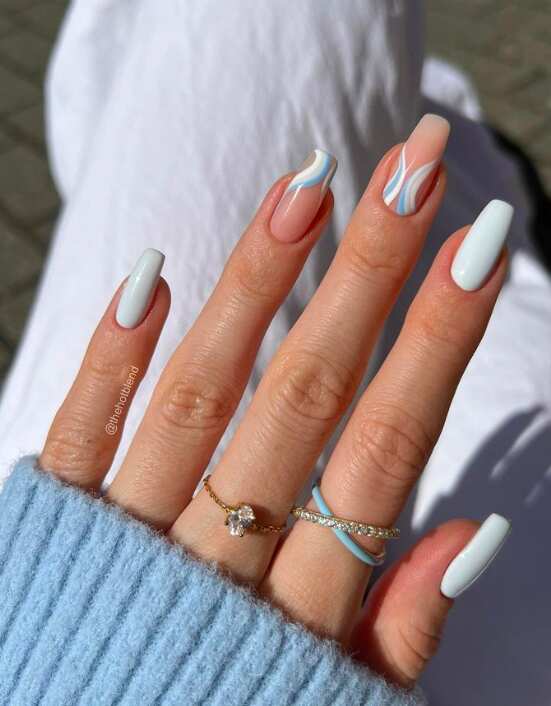 Baby blue flowers.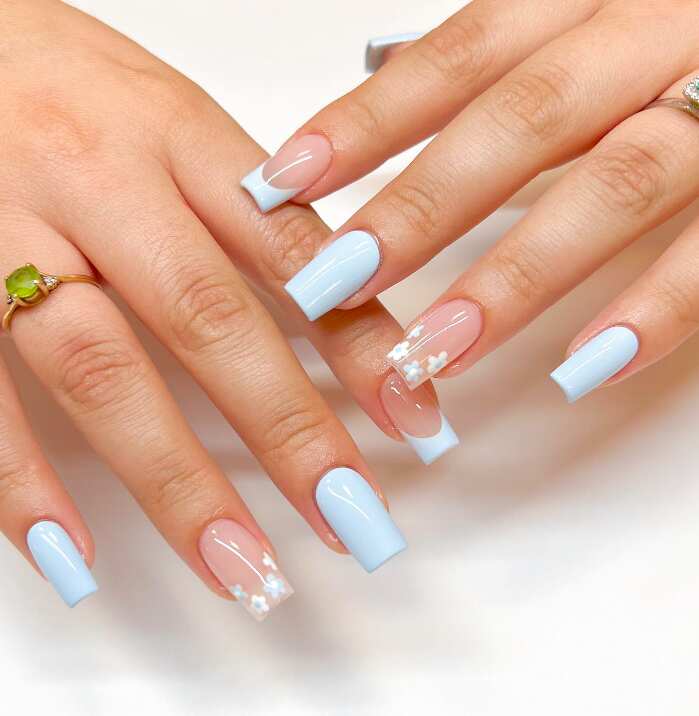 Baby blue and white botanicals work as a nice pastel for spring or a cute pick for winter.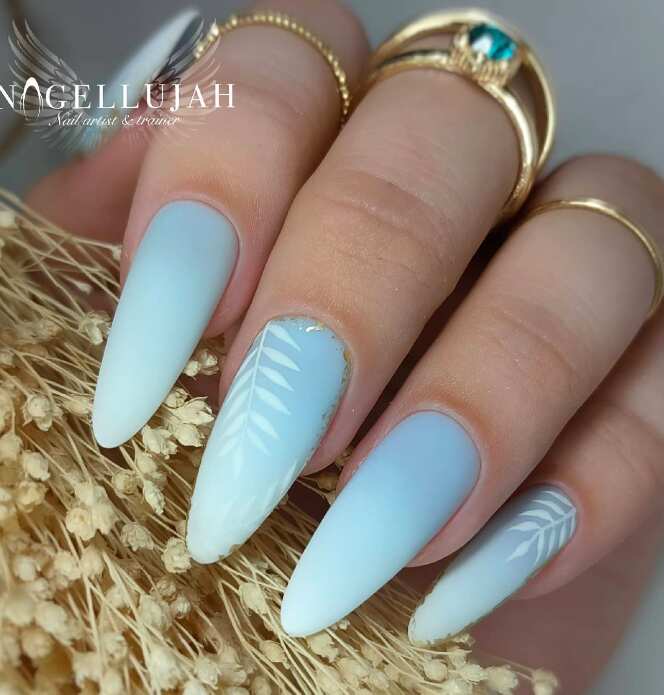 White flowers and glitter blend beautifully with light blue.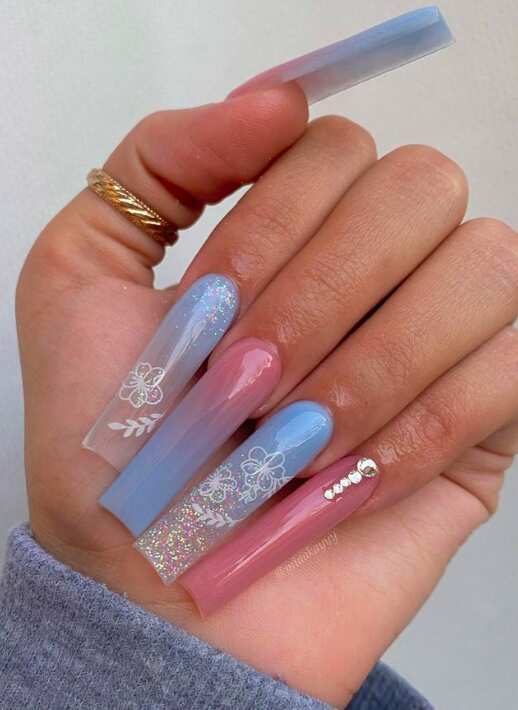 Here is a combination I had never thought of, solid blue nails and white daisies. So modern and so cute.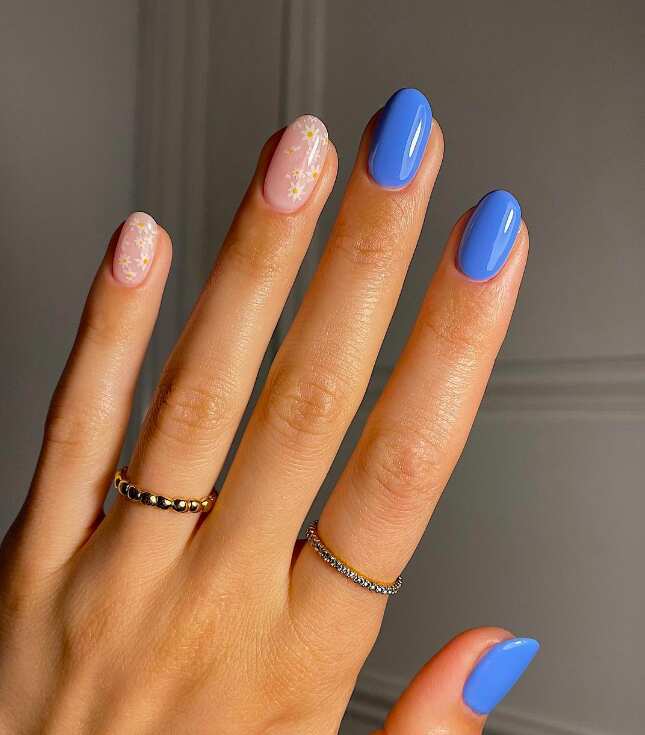 These glossy blue and white nails by @sansungnails are pure inspiration. If you love it, she gives away all her secrets on her Instagram. Make sure you follow this queen.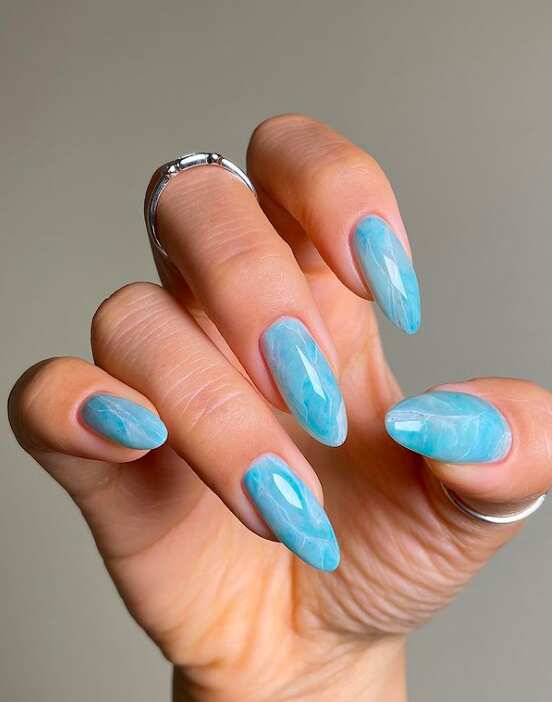 A glimmering butterfly and the blue sky.
Cute polka dots and flowers for a fun Spring manicure.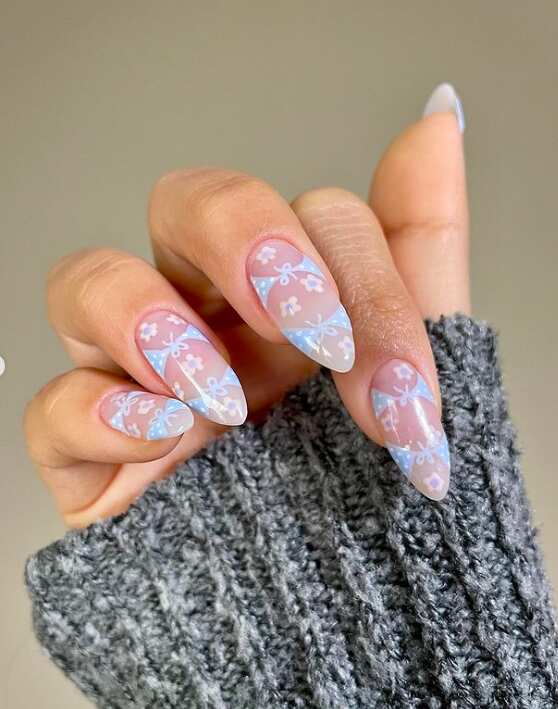 Feel this soft summer breeze with this light blue ocean and white palm trees art.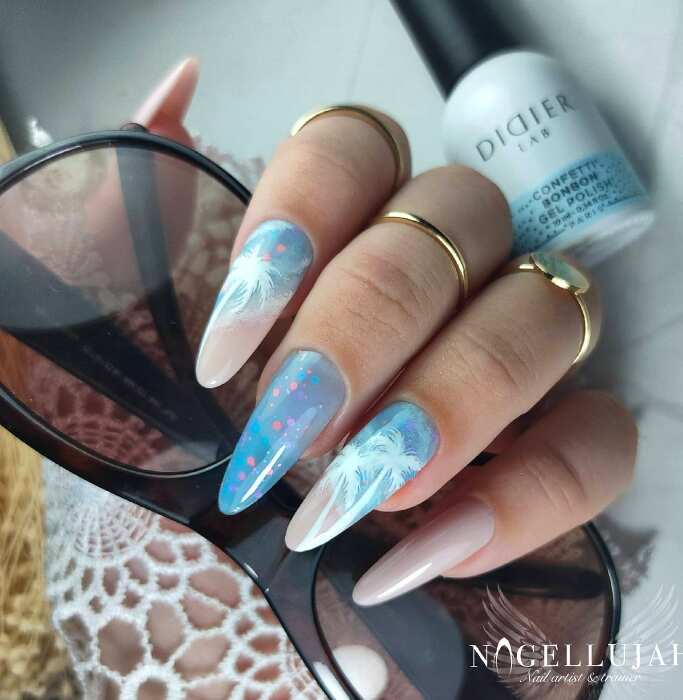 It looks like blue and daisies are a winning combination.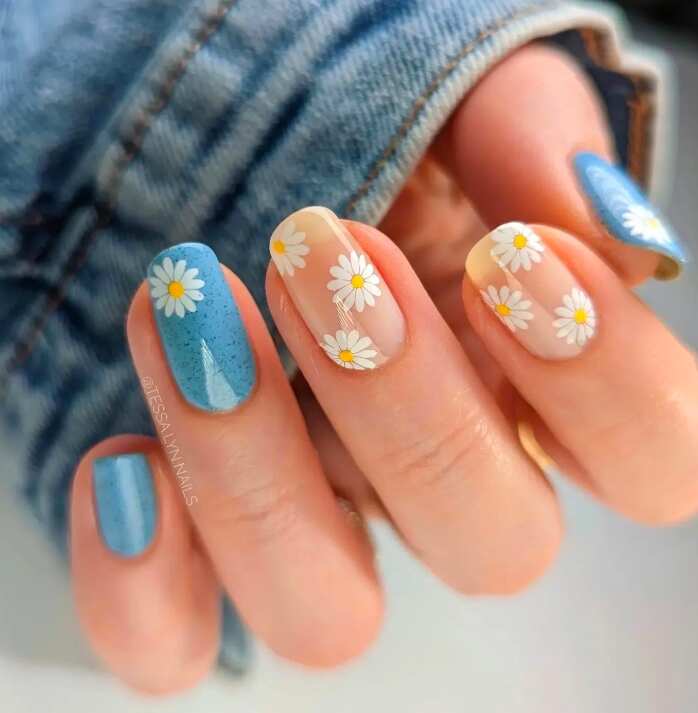 Looking for pearls and getting lost in the sea shades of blue.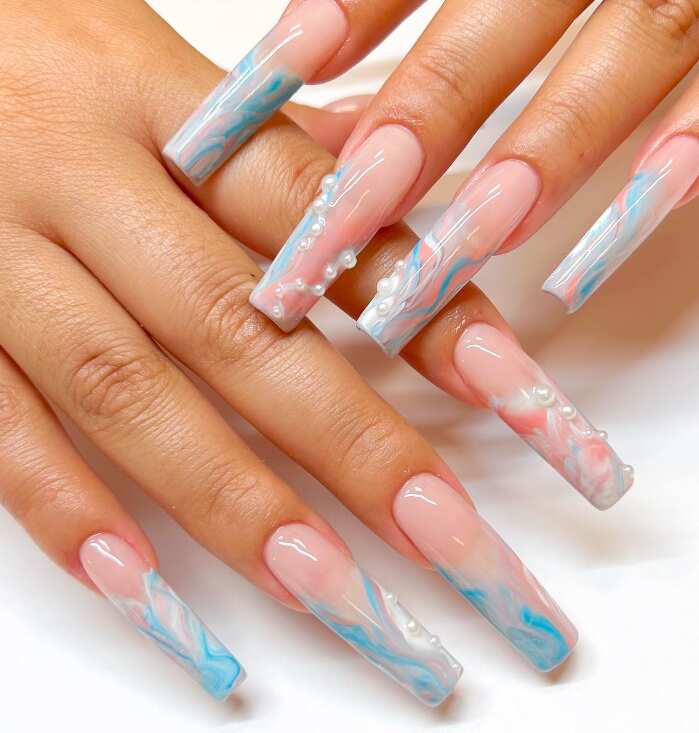 Velvety white snowflakes + baby blue French tips for the win(ter).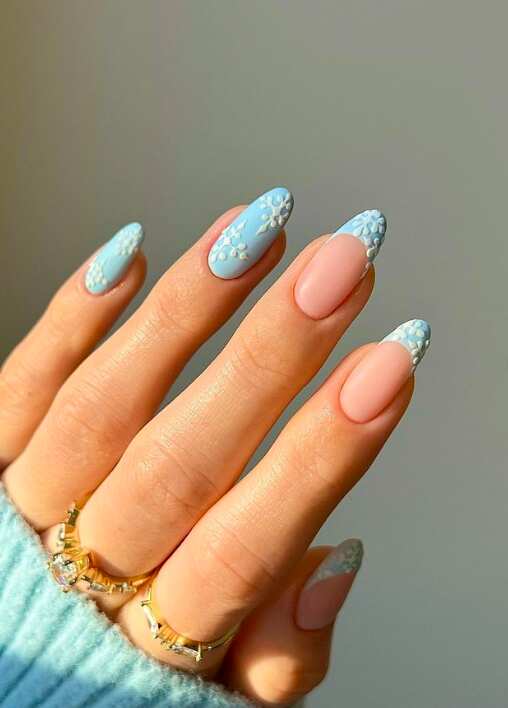 These are extra long acrylics, but the blue glitter French Tips and white snowflakes design is a beautiful idea for nails of any length or size.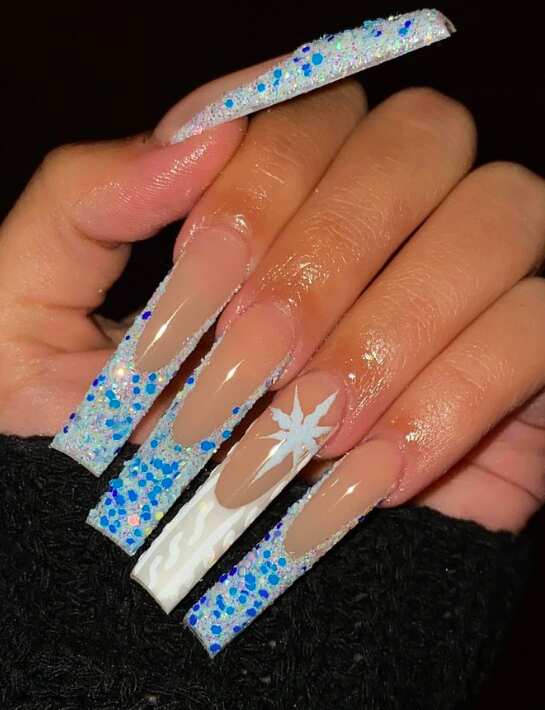 Ice blobs and delicate snowflakes for a sophisticated Christmas.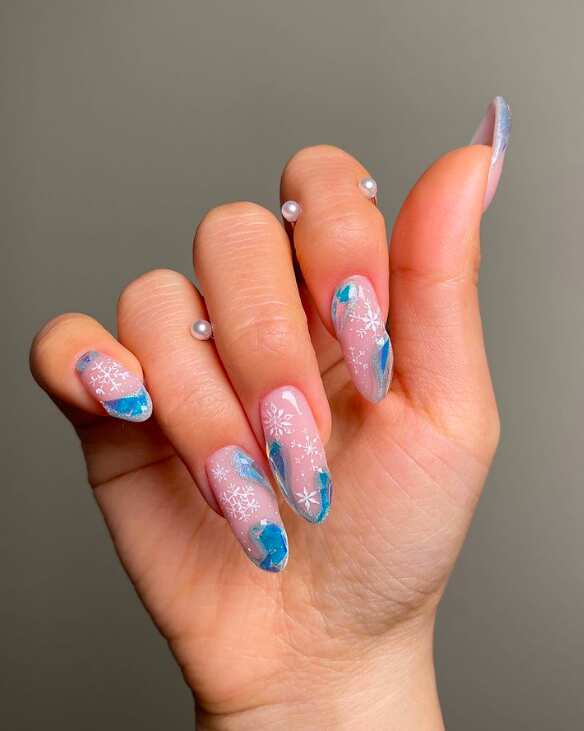 Winter is calling.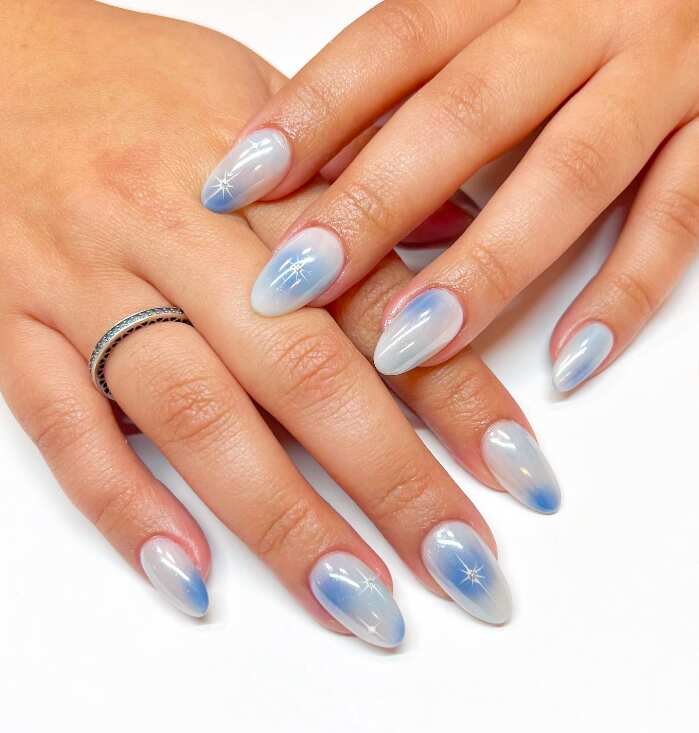 The beauty of this blue ombré glitter Frenchies against the perfect snowflake is inspiring.