Cloud nails are all the rage right now. Although I thought it was kind of a weird idea at first, I now love a dreamy cloud manicure, especially with a cool, unique design.
However, there are many different ways you can add a cloud design to your nails. Clouds go well over ombre nails, matte coffin nails, or even with star designs mixed in.
Today I'm sharing my favorite cloud nail art designs of this year!
How To Do Cloud Nail Art:
If you're super talented, you can do cloud nail art at home. You'll need a variety of tools, so I recommend purchasing a set of nail brushes, plus whatever colors you want to use.
You'll definitely need to plan out your manicure before diving in. There are many different ways you can do cloud nails, but you want your manicure to look cohesive and professional when you're done.
There are also some great stick-on cloud nails available on Etsy. This is where I purchase all of my stick-on nails because they're high quality and tend to last for a while. Plus, they look super professional!
Otherwise, you'll want to check with your nail technician to be sure they can accomplish the design you're looking for. Every cloud nail design is unique and requires various techniques.
Cloud Nail Art:
Here are 40+ of the prettiest cloud nail art manicures. These are the photos I'm using for inspiration right now.
Feel free to save any of these photos to your phone for later! Just press down then click save to camera roll.
Ombre With Clouds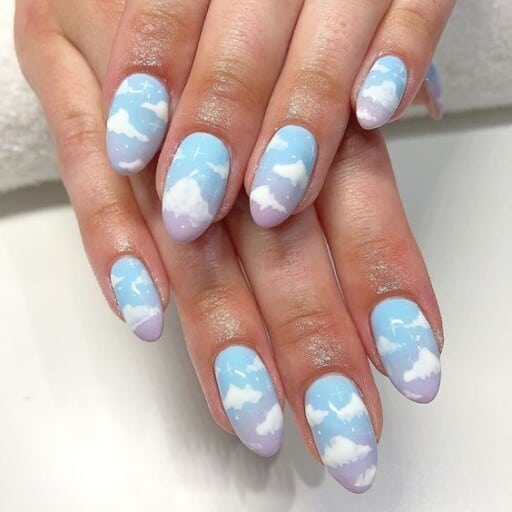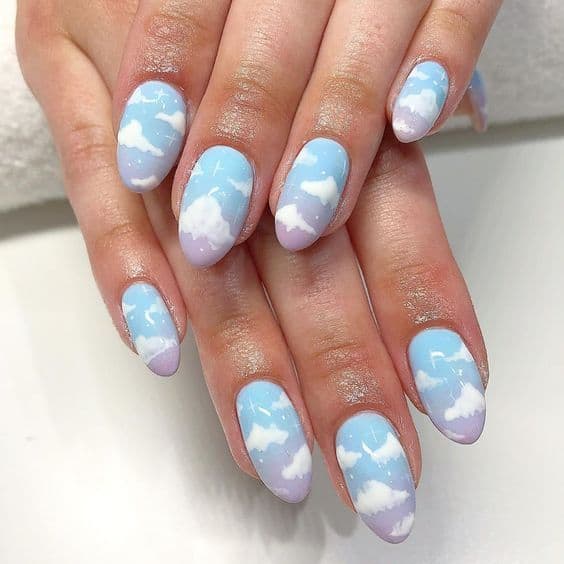 Pale Nude With Clouds

Barbie Pink Cloud & Star Nails

Nude With Cloud Accents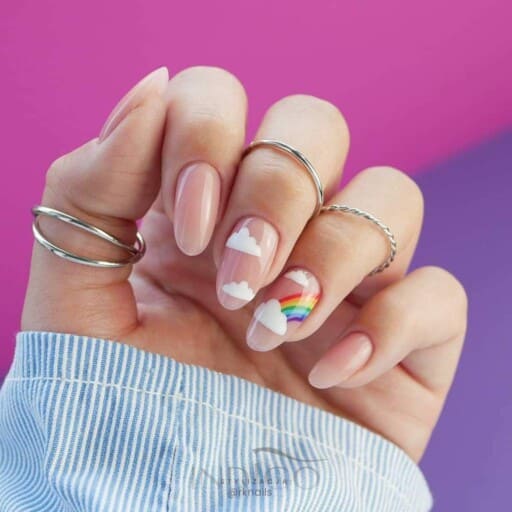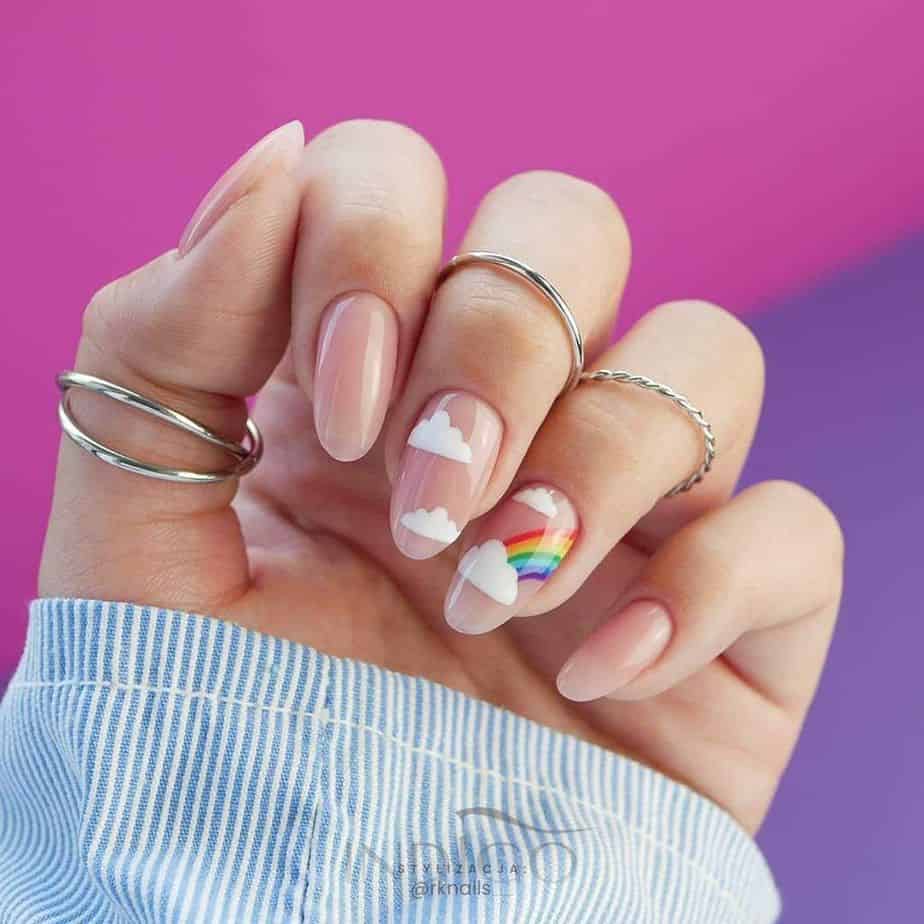 Blue See-Through Cloud Nails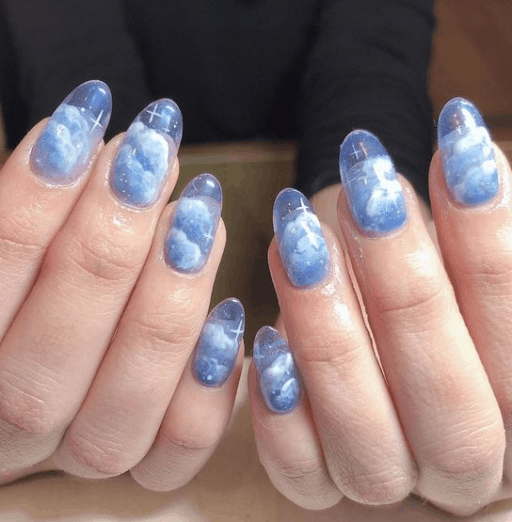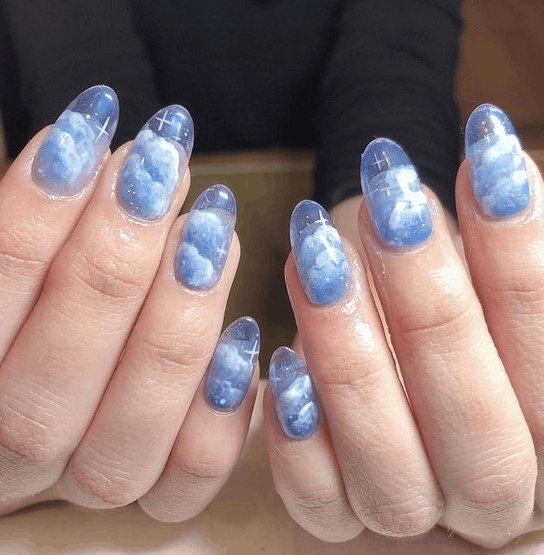 Grey With Nude Cloud Accents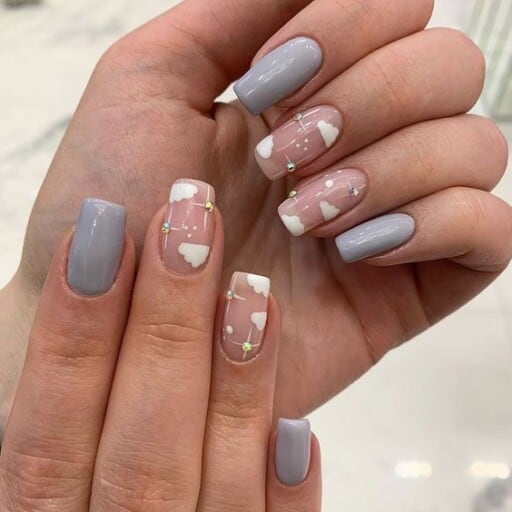 Coffin Nude Nails With Cloud Accents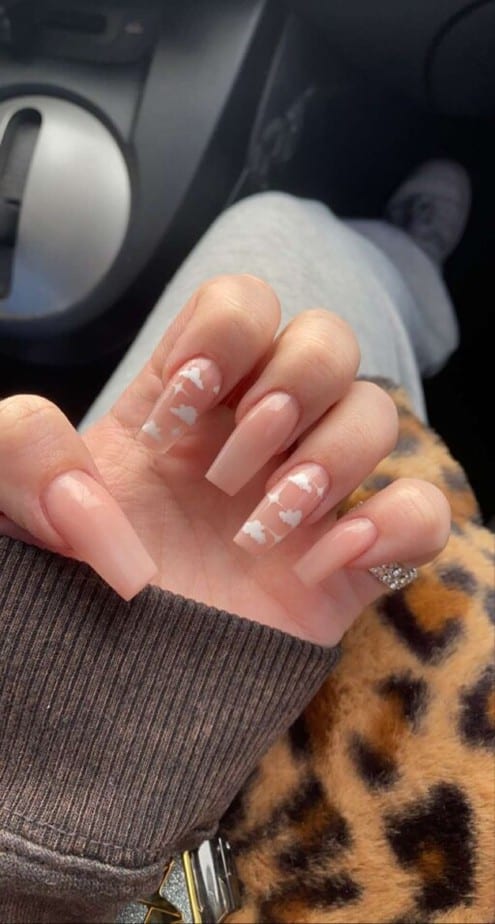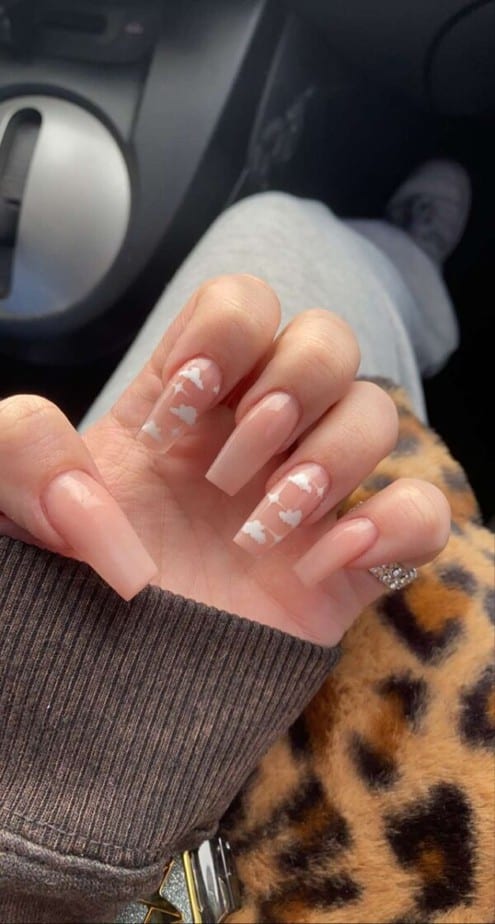 Clear Nails With Clouds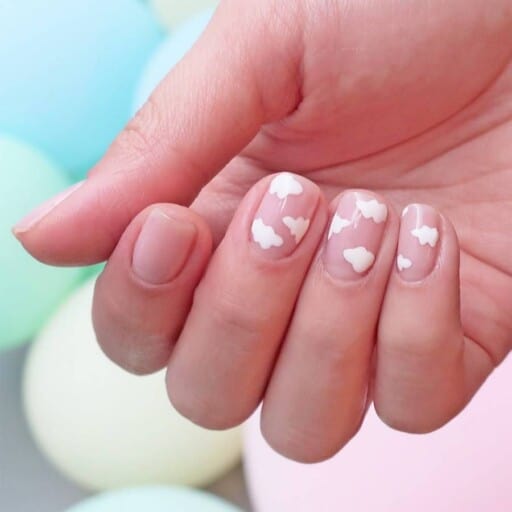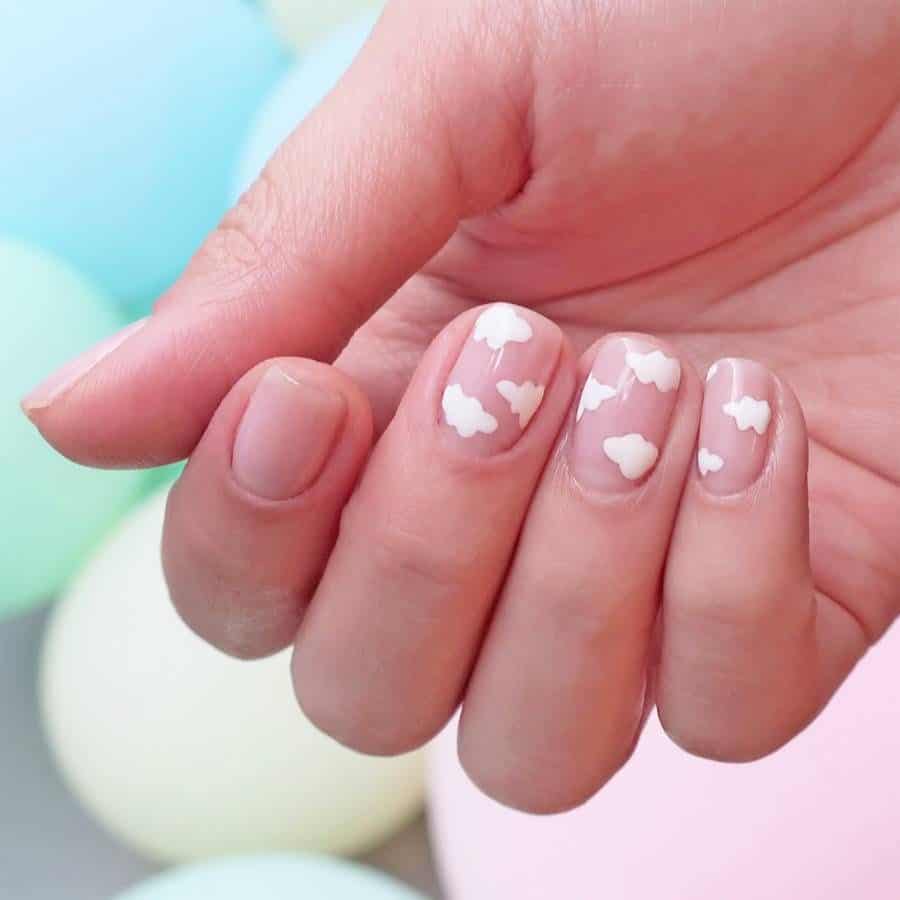 Clear To Blue Ombre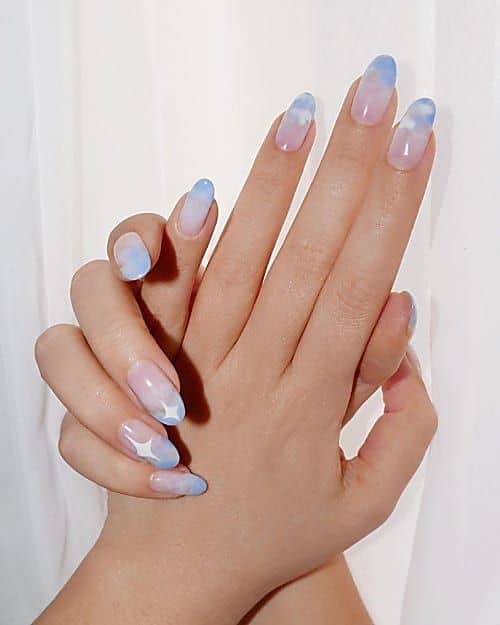 Deep Mauve With Cloud Accents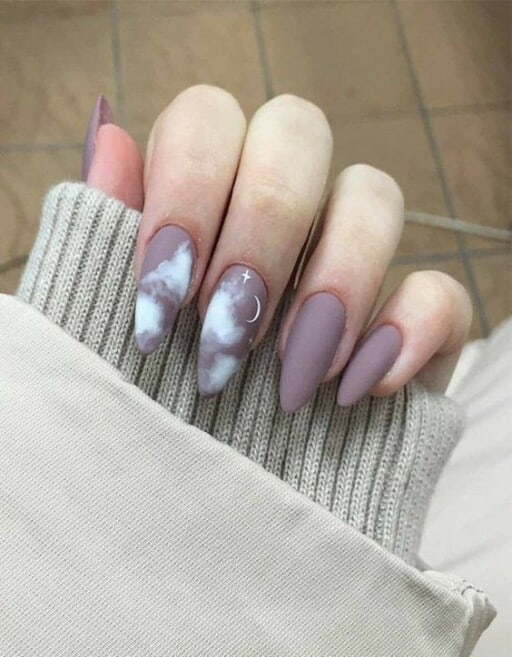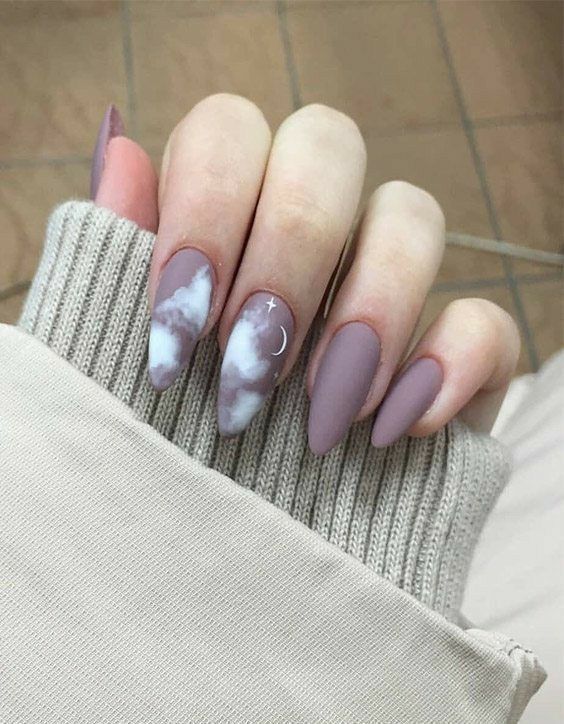 Rainbow Cloud Nails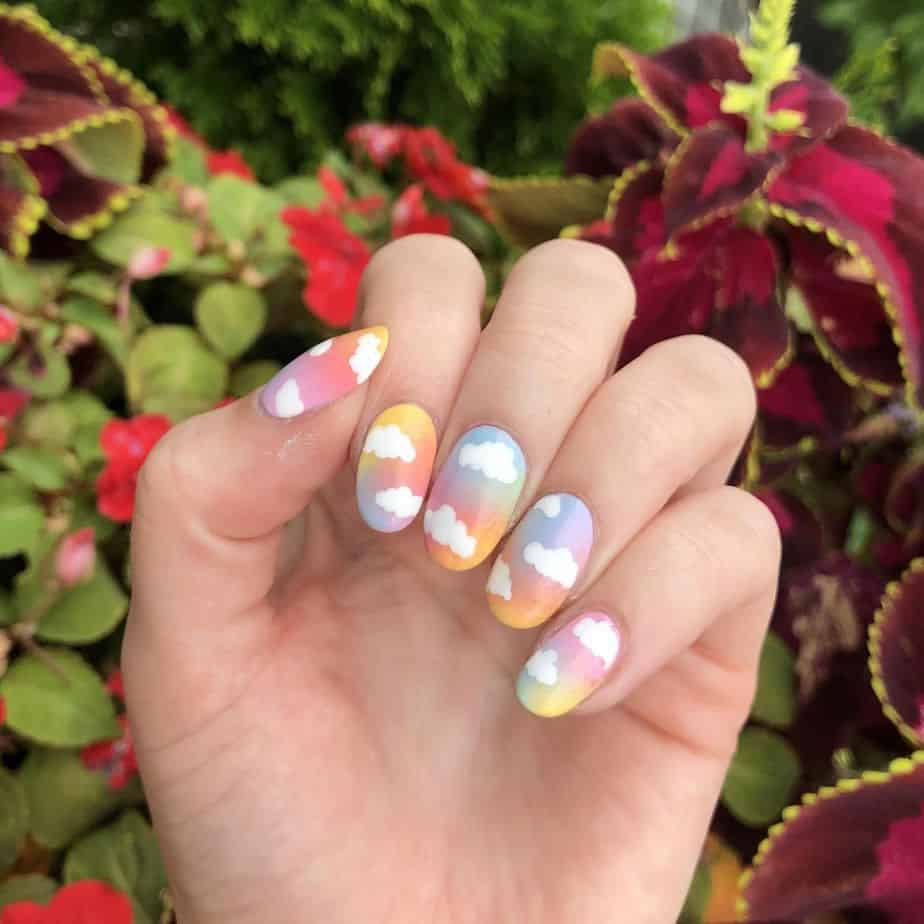 Shiny Coffin Nails With Clouds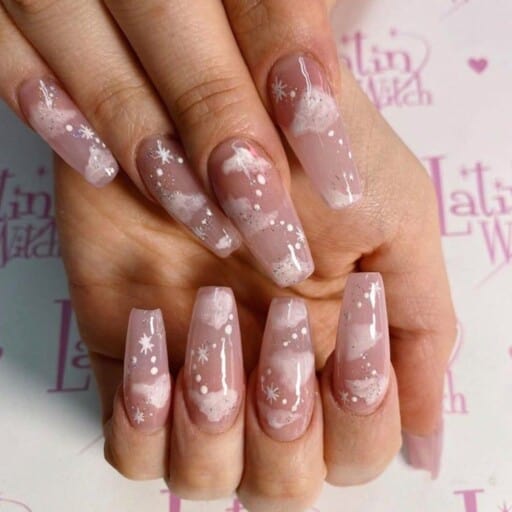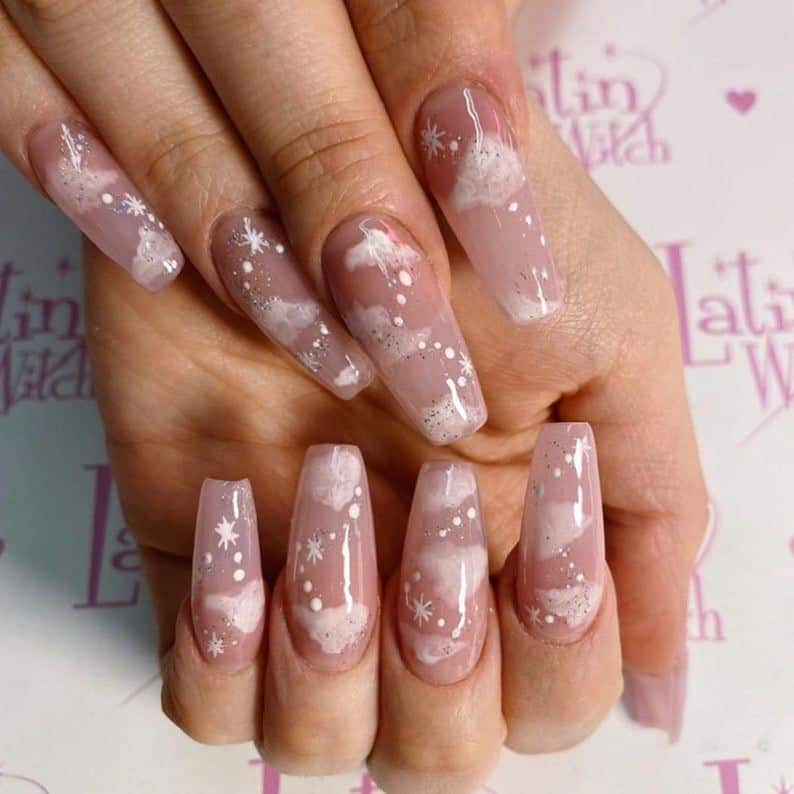 Bright Blue Cloud Nails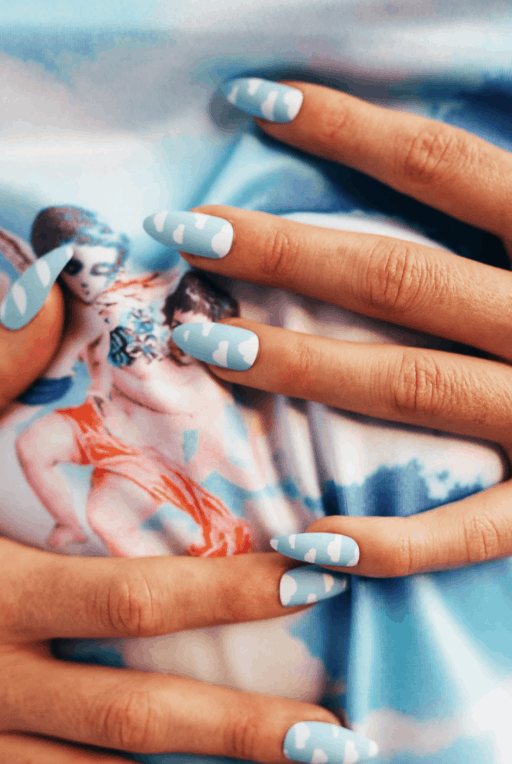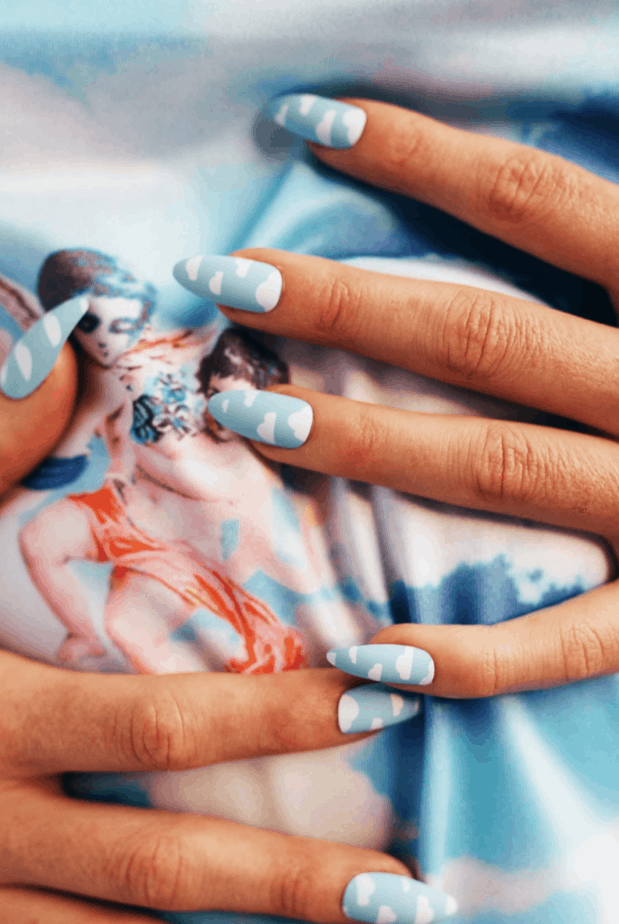 Peach Ombre Cloud Nails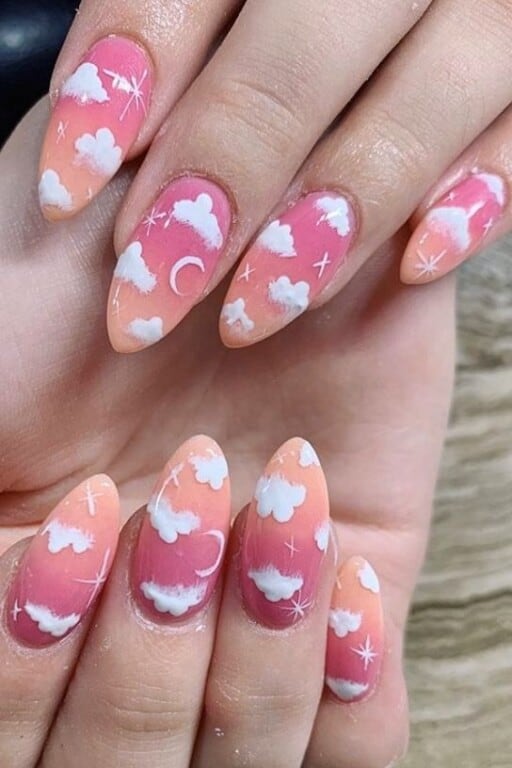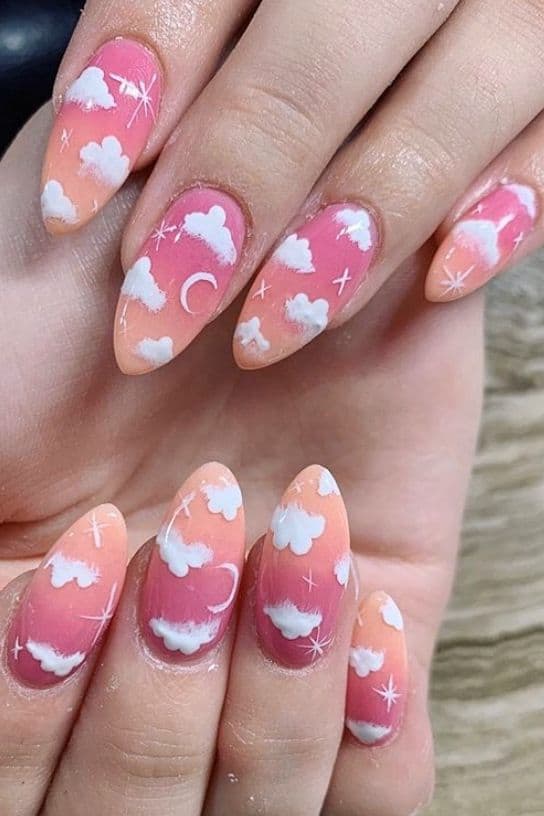 Short Nude Cloud Nails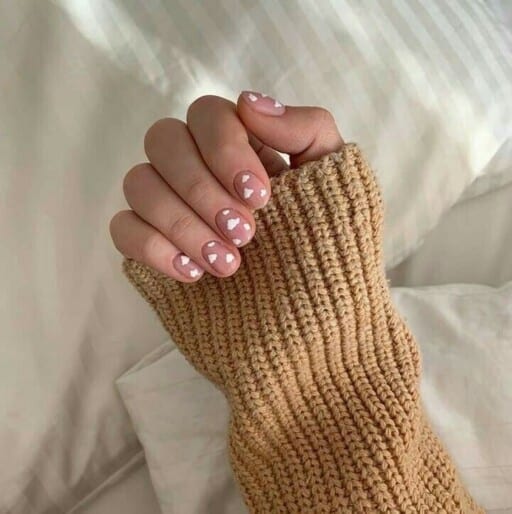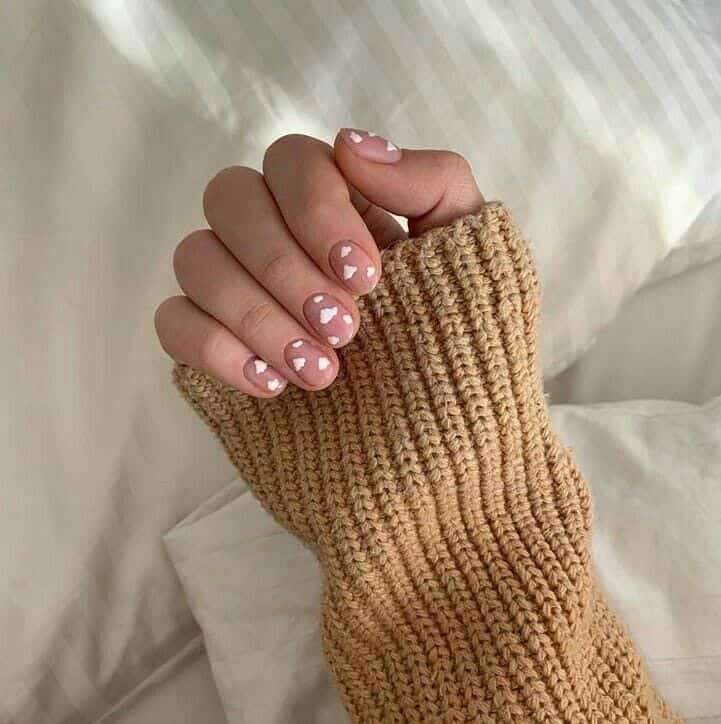 Deep Grey Cloud Nails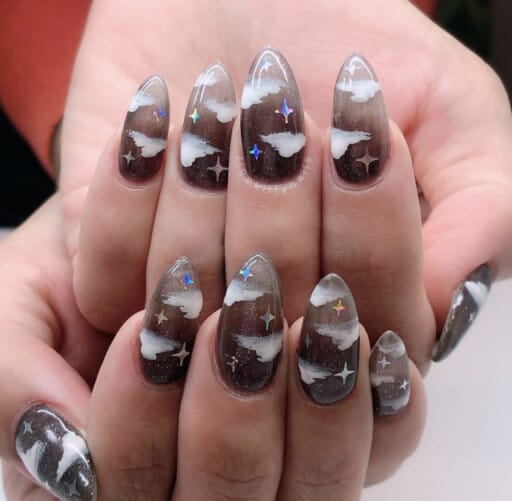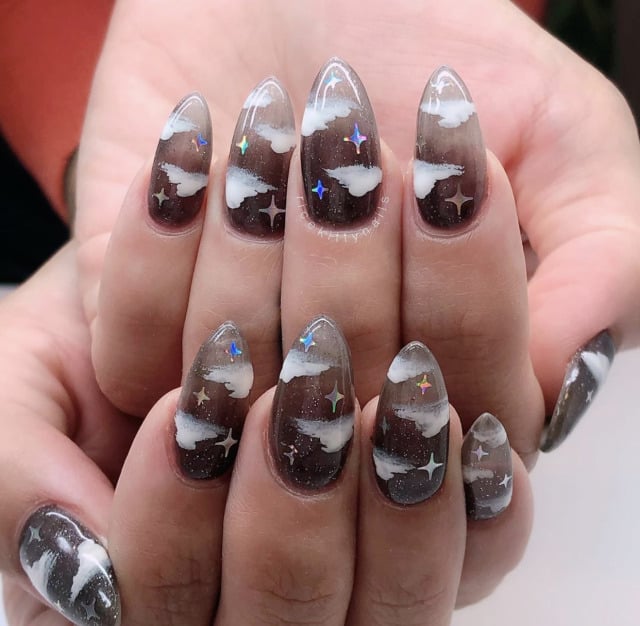 Soft Acrylic Cloud Nails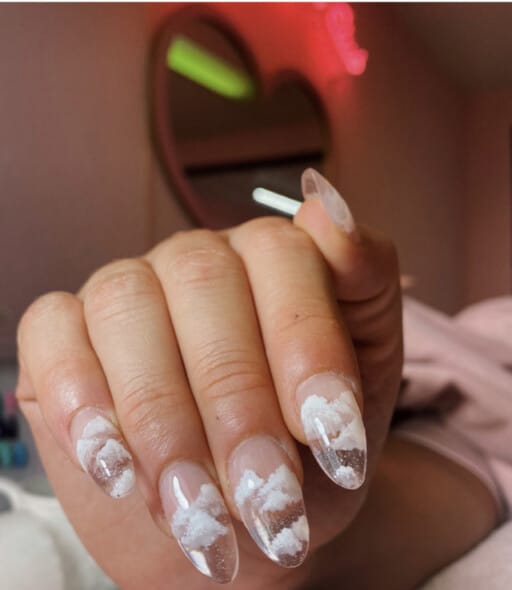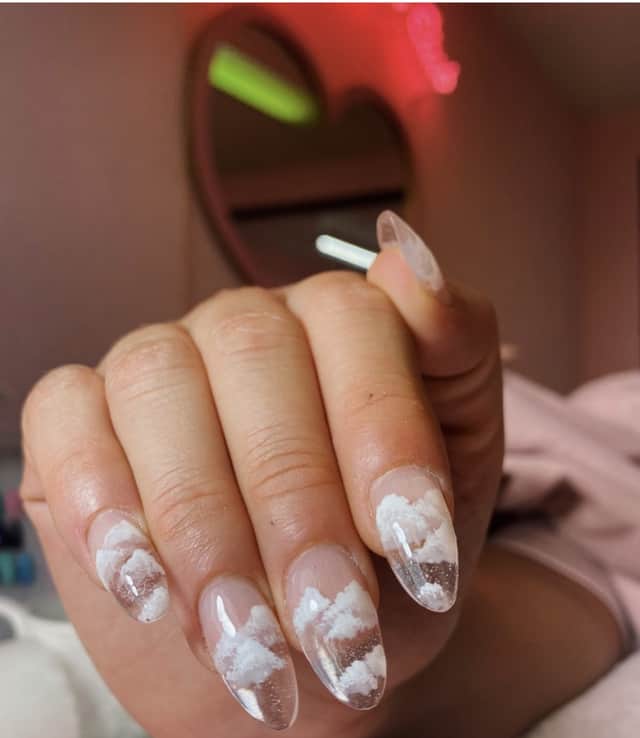 Clear Colored Cloud Design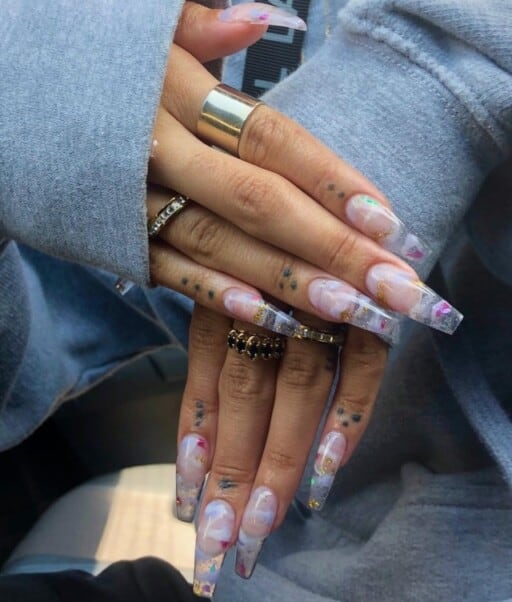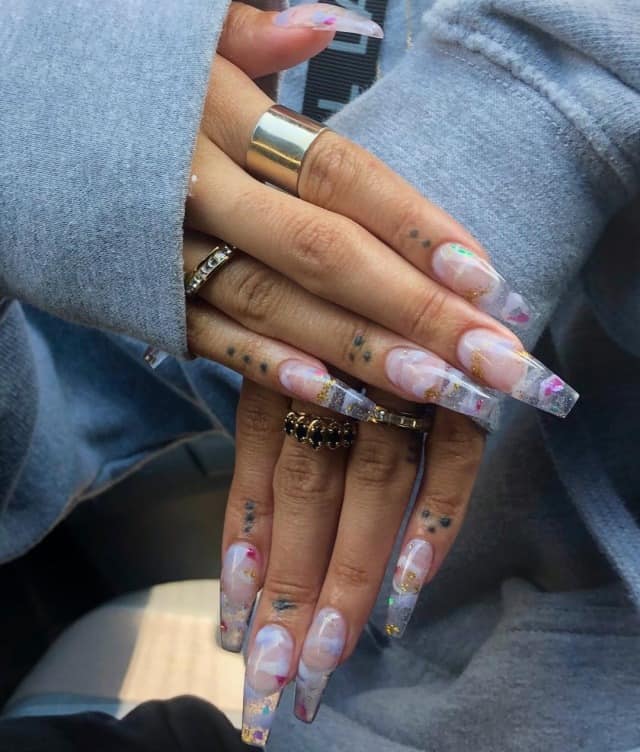 Rainbow Cloud Coffin Nails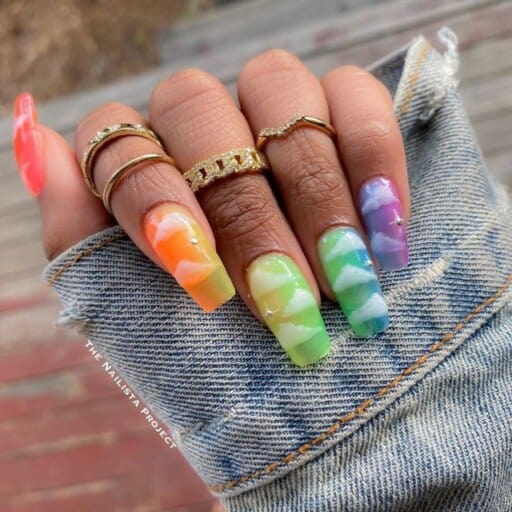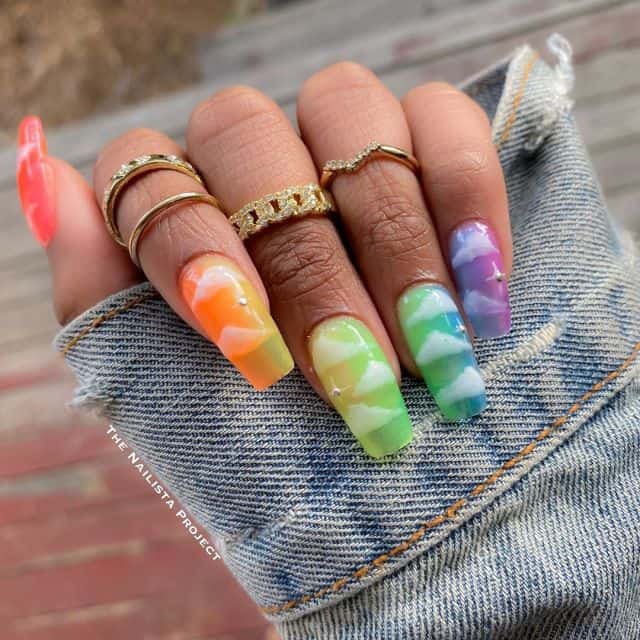 Blue, Green, and Purple Cloud Nails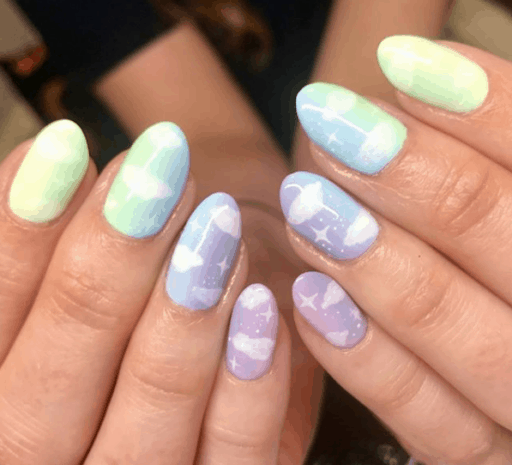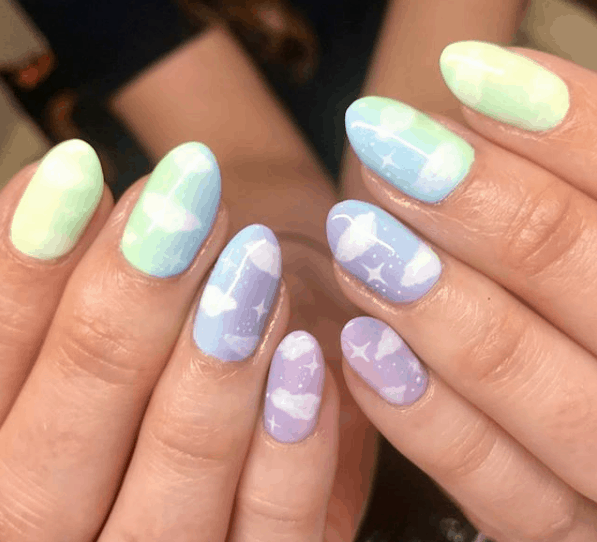 Bright Pink Cloud Design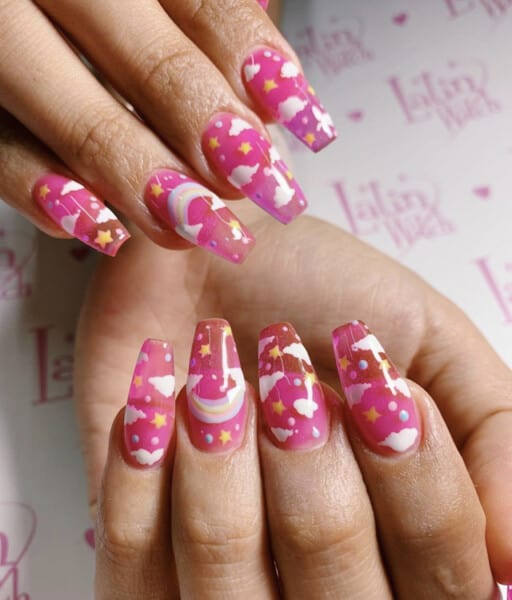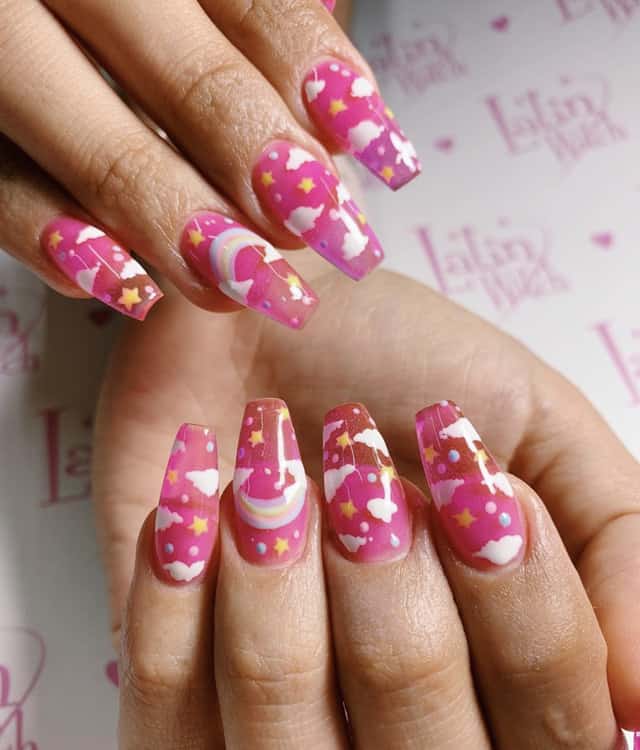 Soft Pink Cloud Design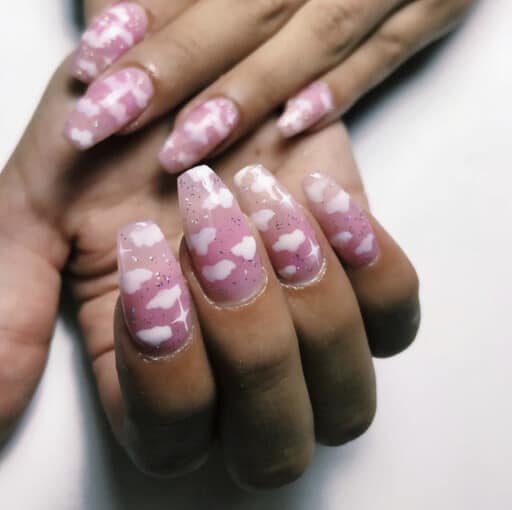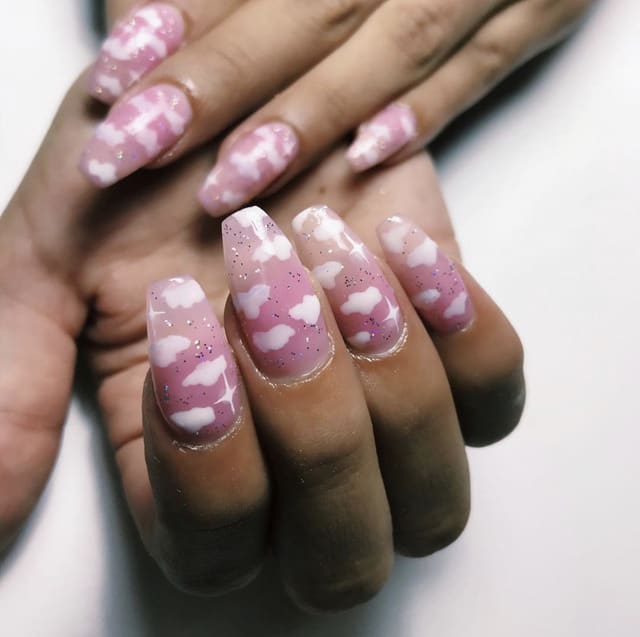 Multi-Colored Cloud & Star Nails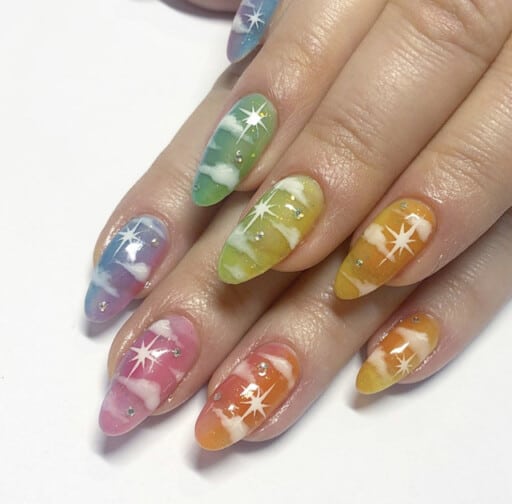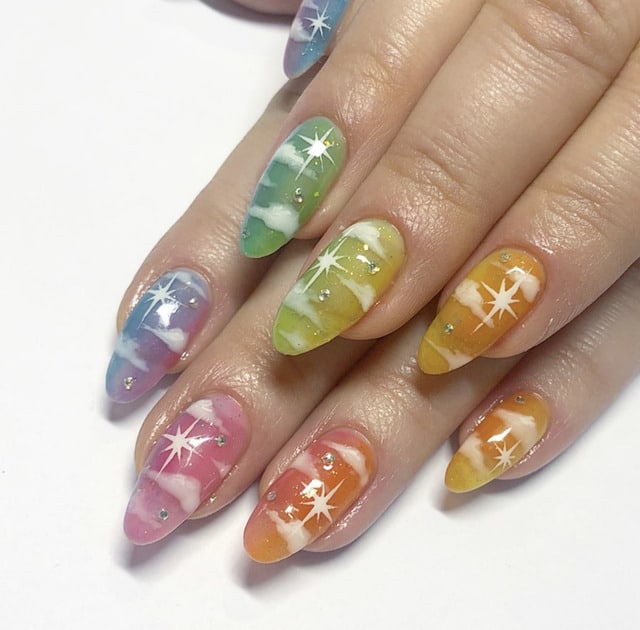 Blue & Pink Cloud Nails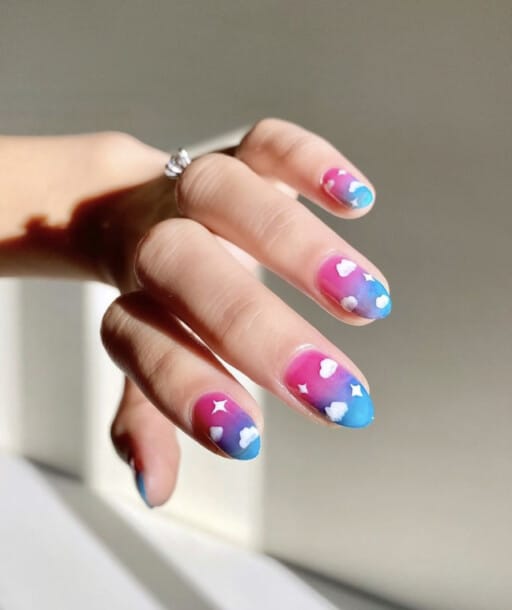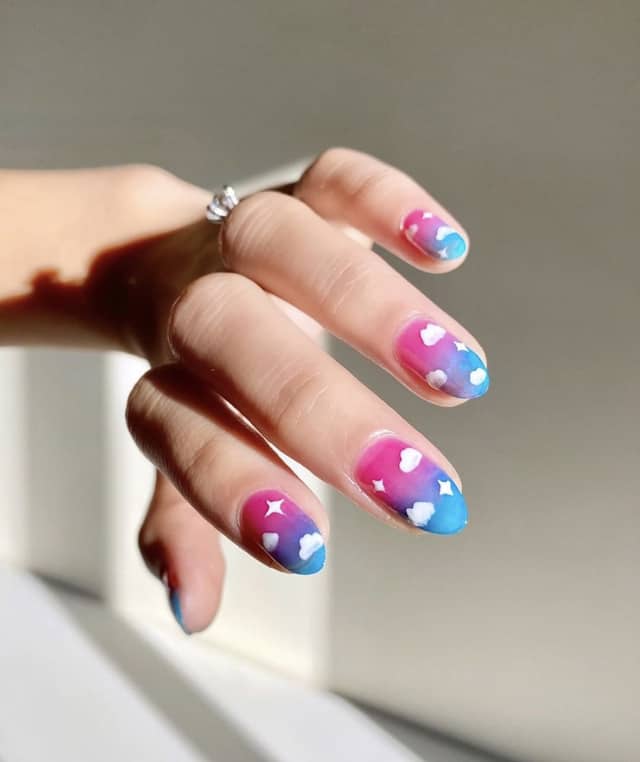 Matte Purple Cloud Nails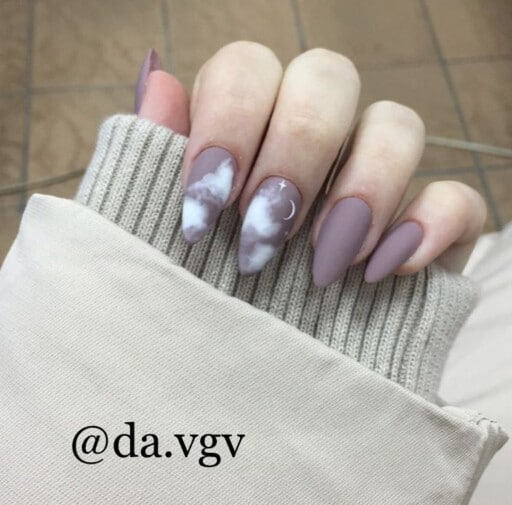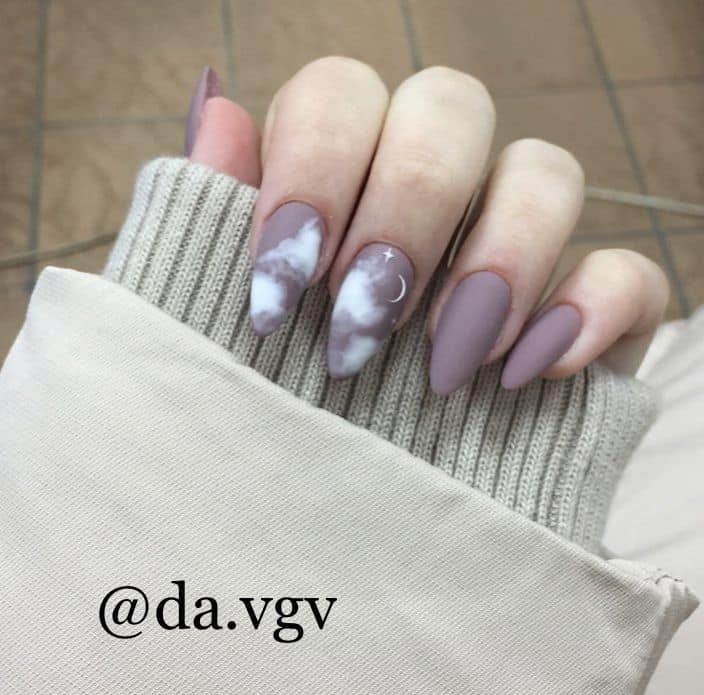 Nude Pointed Cloud Nails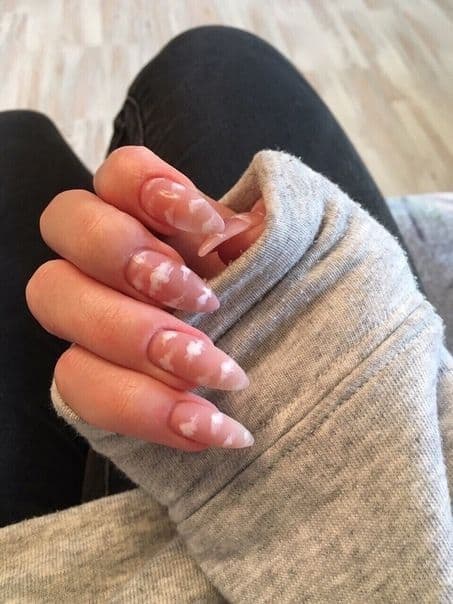 Short Nude Cloud Nails
Pastel Cloud Nail Accents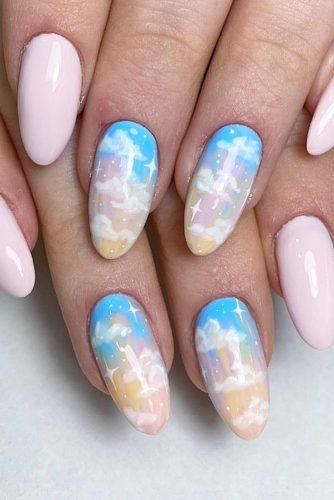 Clear Cloud Tips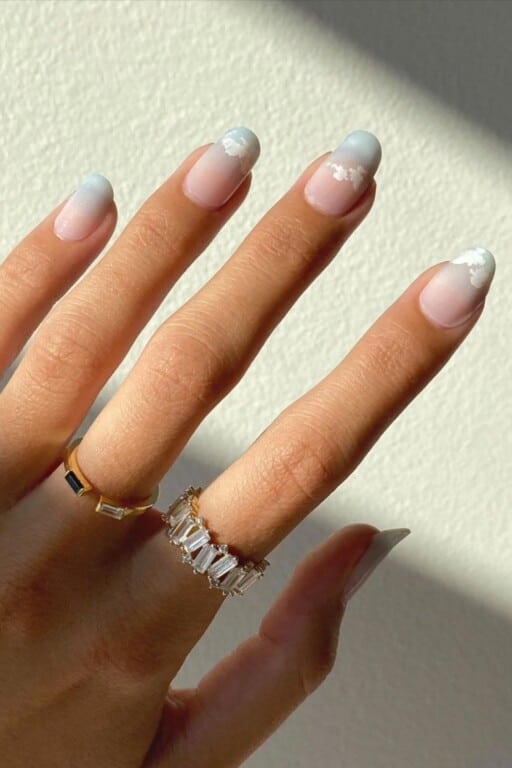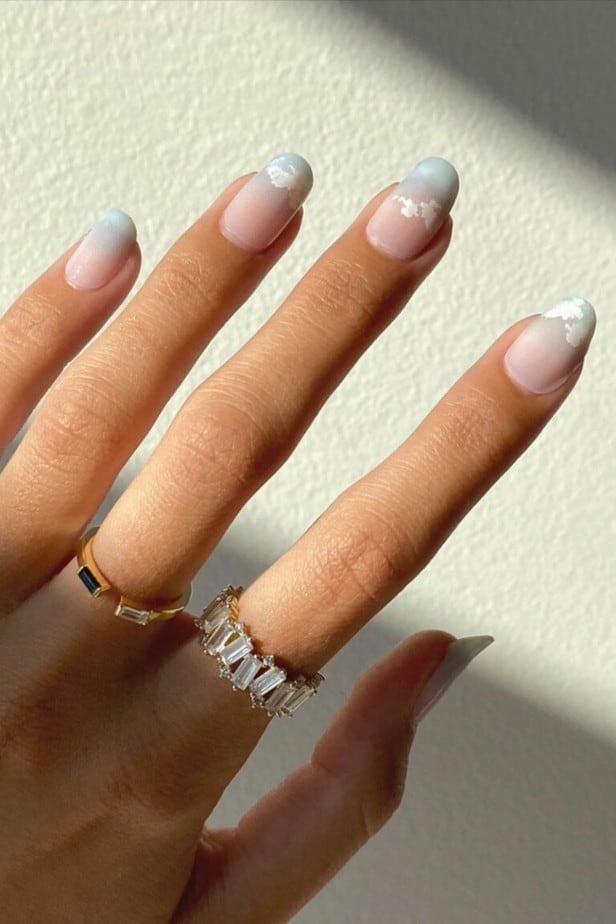 Grey Coffin Cloud Nails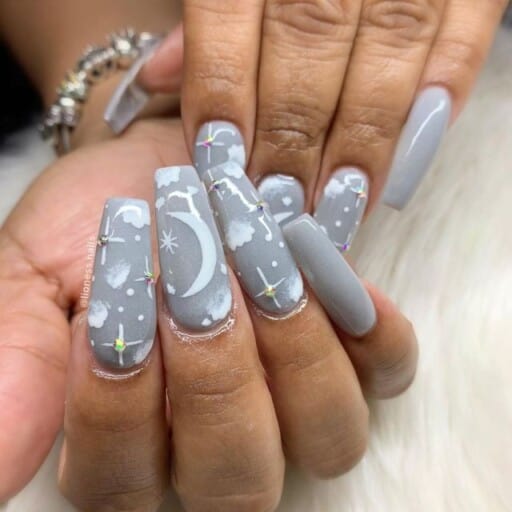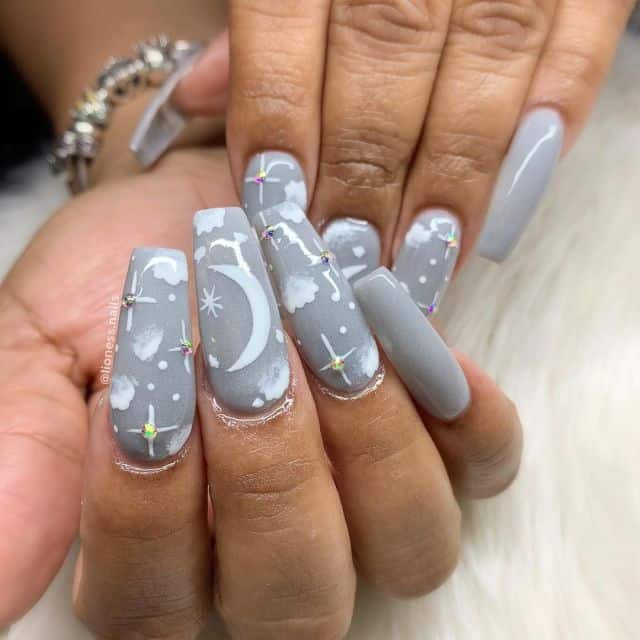 Short Rainbow Cloud Nails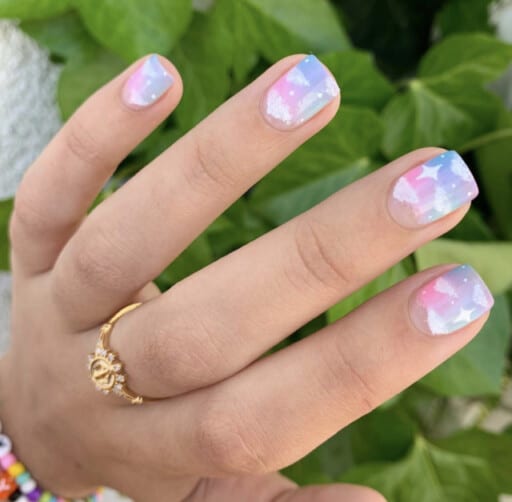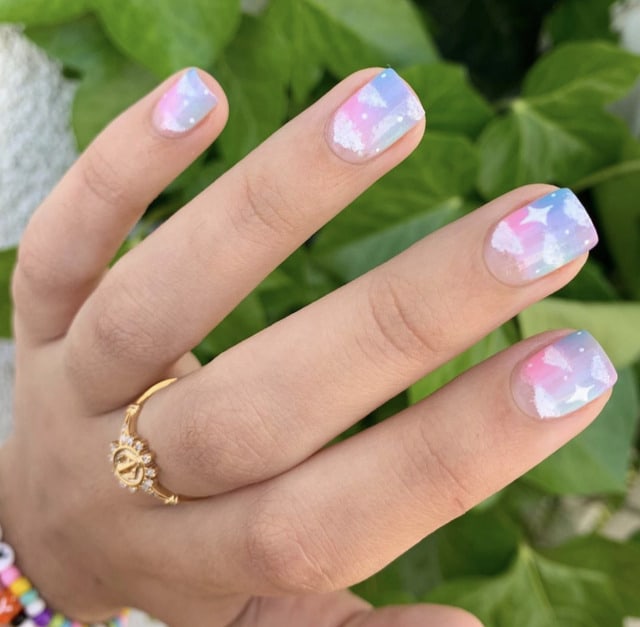 Square Blue Cloud Nails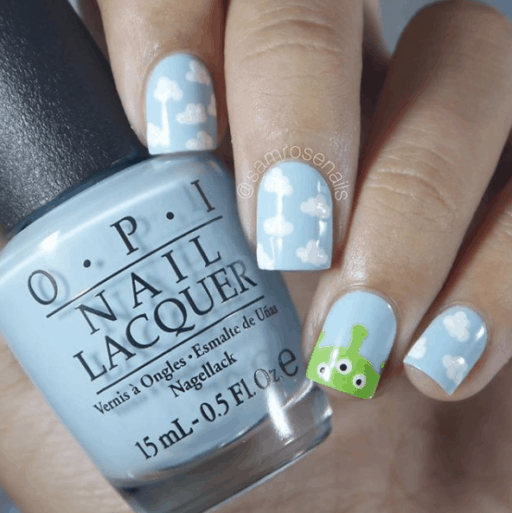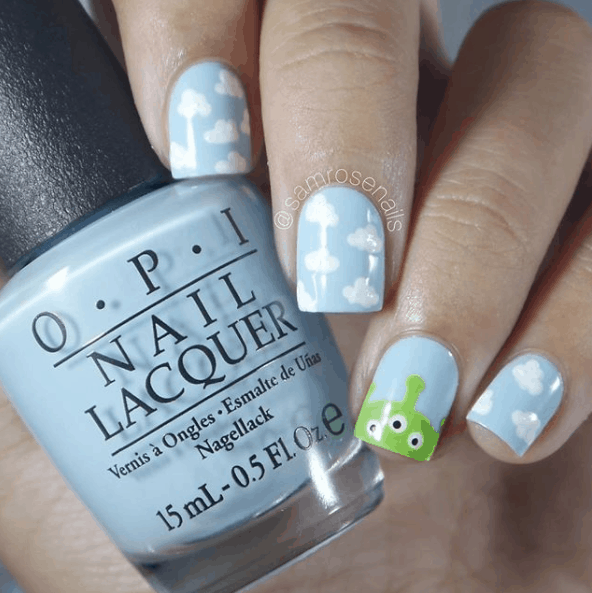 Coffin Purple Ombre