French manicure with hot pink tips is a nice call for a baddie or Barbiecore vibe.
Diagonal tips in neon pink are cute and bright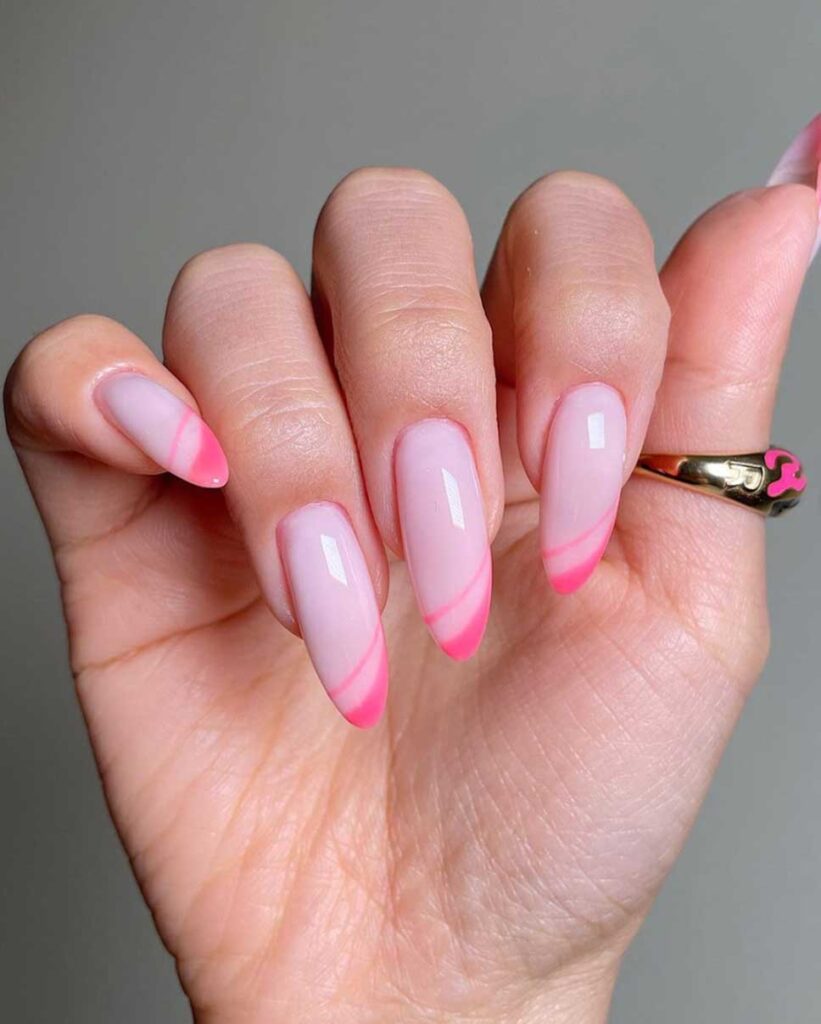 Neon pink on the tips may as weel be baddie as hell!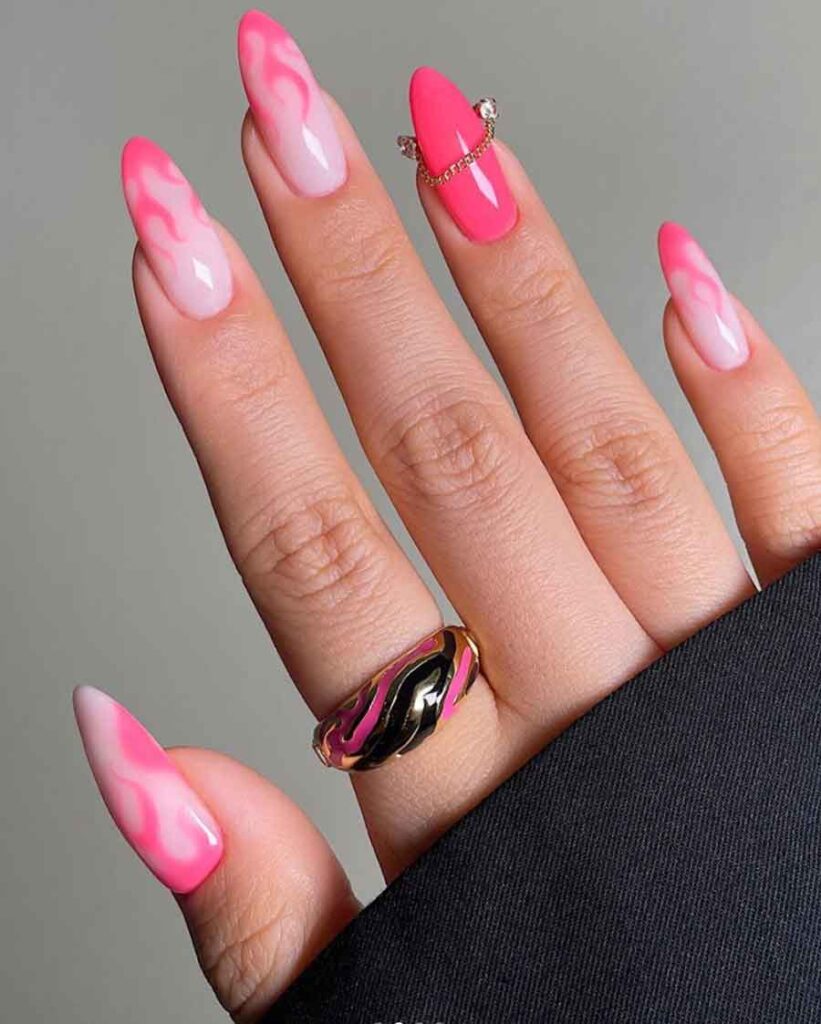 Or just cute and fun! Cherries & stars on classic or gradient pink tips will make them a cheerful option.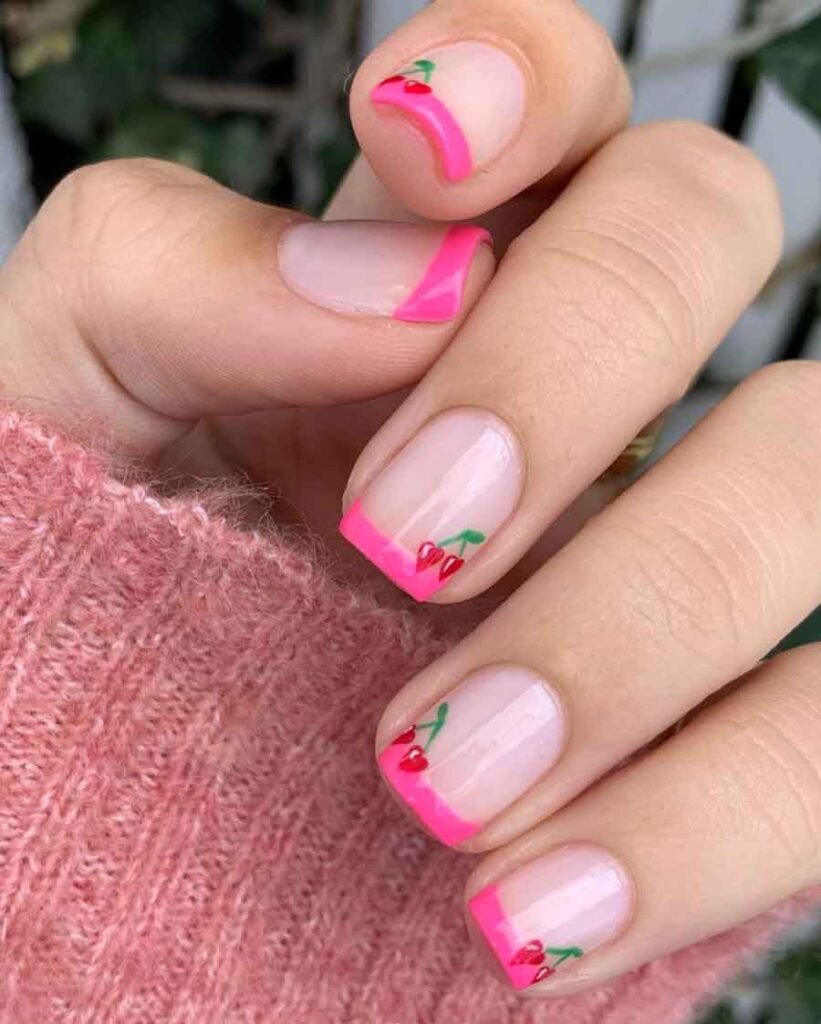 This shimmery pink French & butterfly stickers will make you channel some 90s vibes.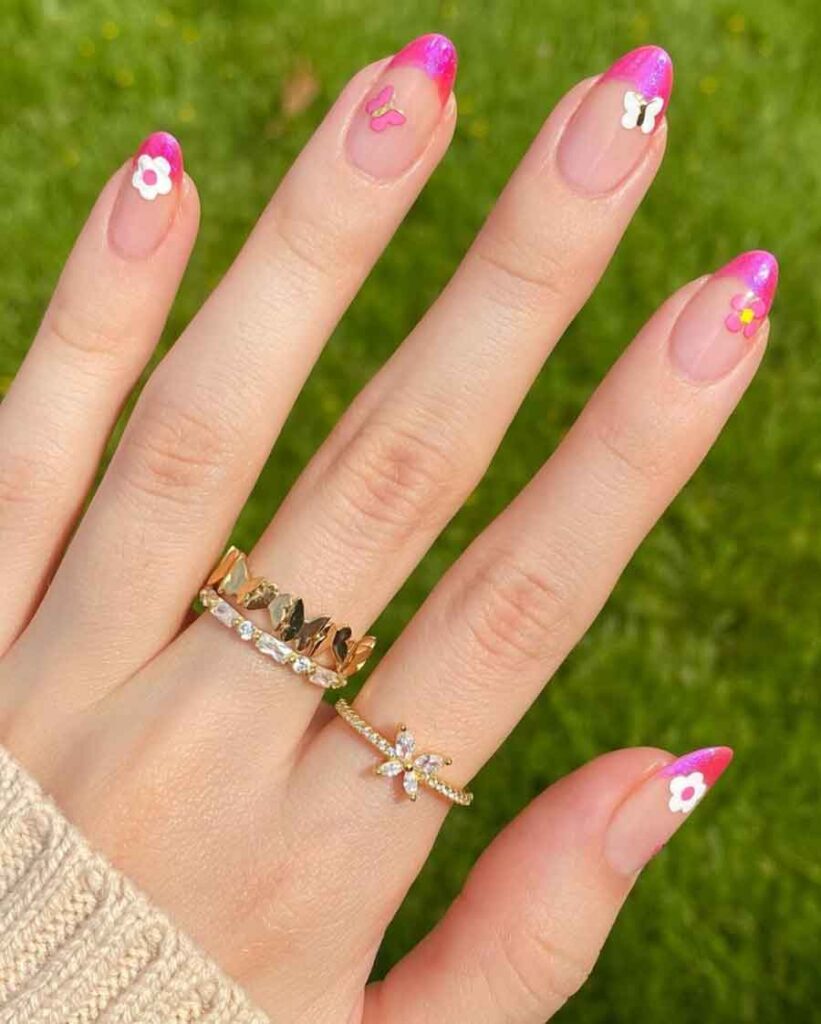 A lovely gradient effect ranging from white to hot pink, mixed with reversed golden tips is pure Barbie Luxury.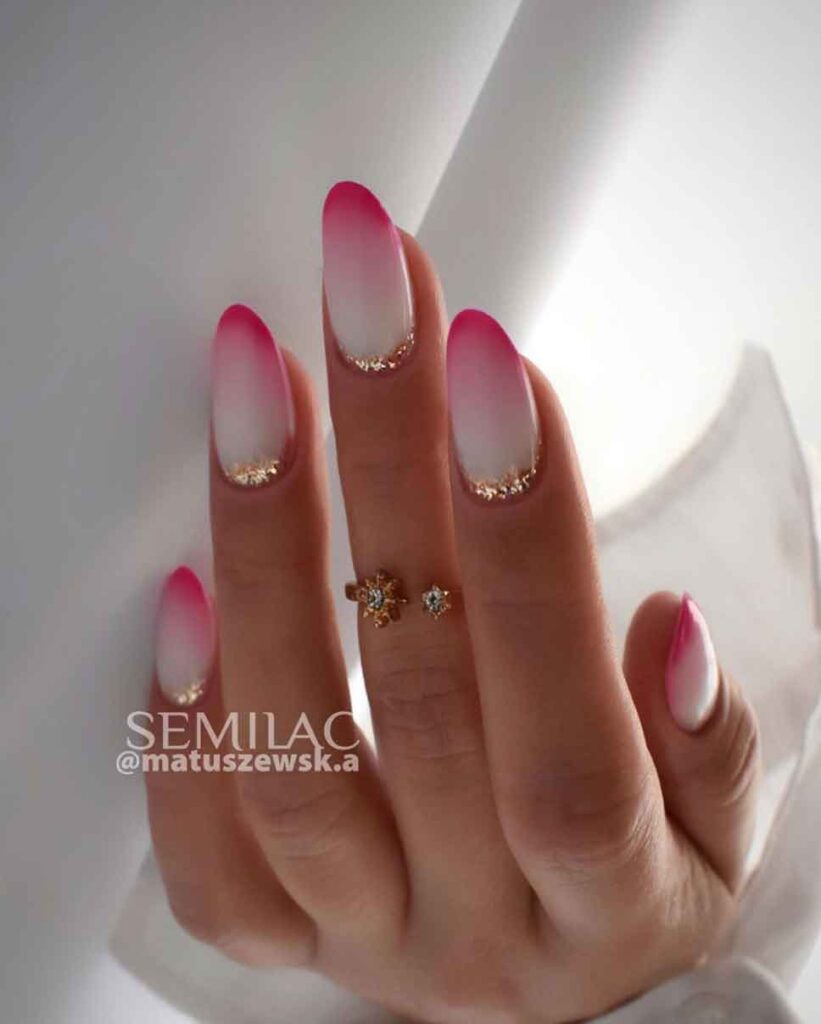 Gradient pink with bright colors, such as orange will make you ready for summer.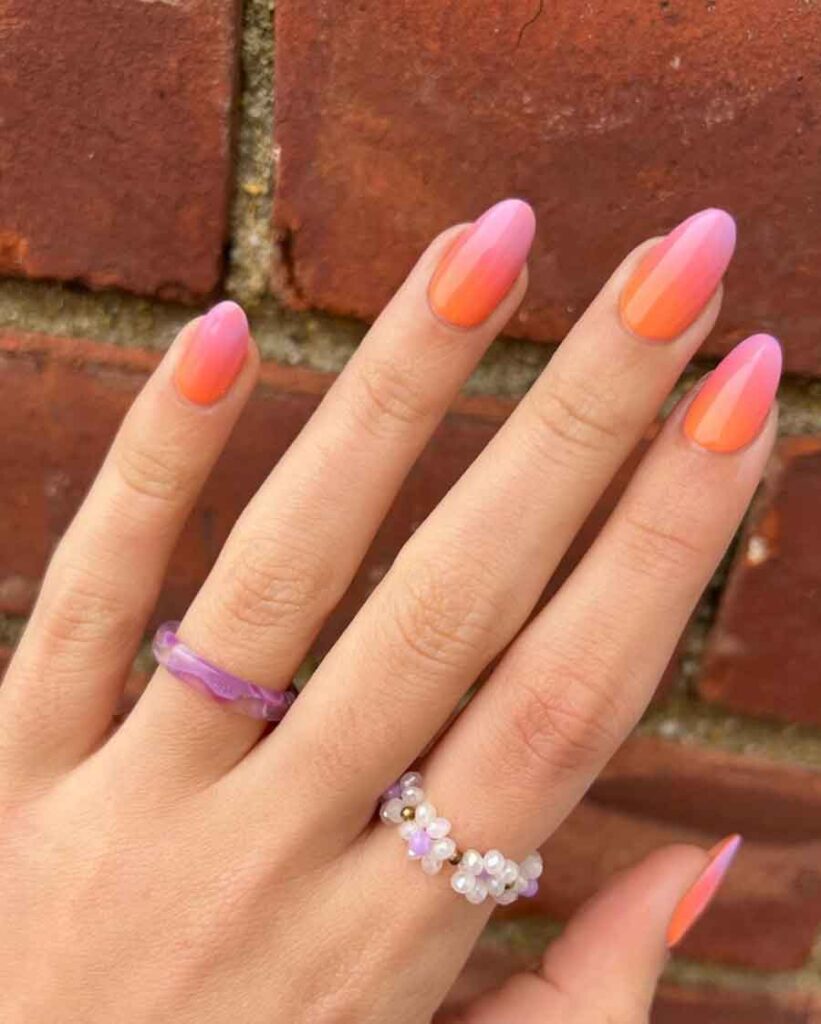 time for some strawberry lemonade!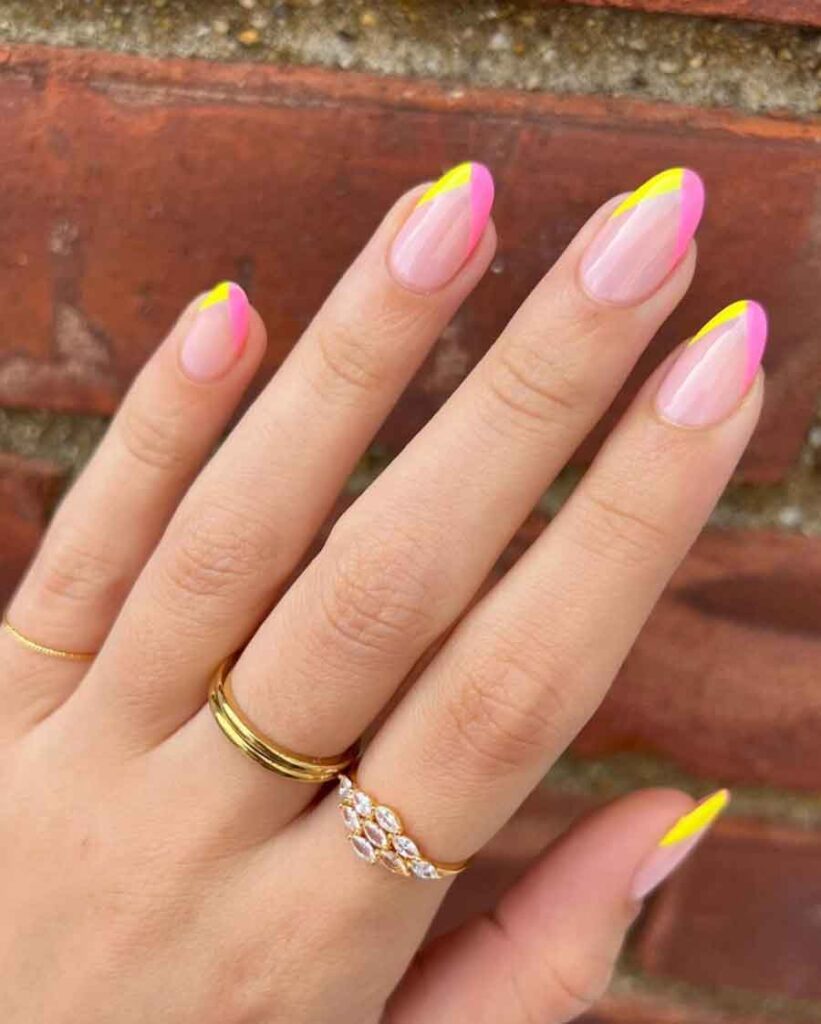 Hot pink french tip with glitter. A very festive Valentine's nail idea.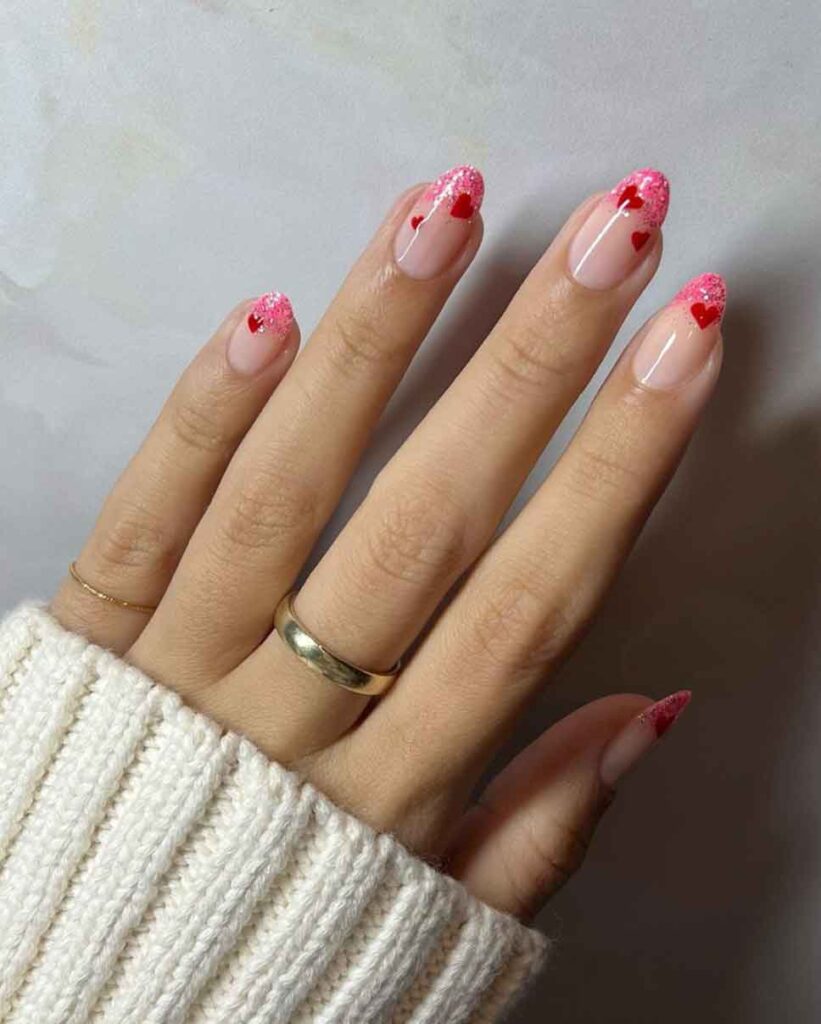 Baby Pink French Tips Nails
These baby pink nails are the ones to go for the unapologetically romantic & feminine woman. If you love this color, check out These Lovely Light Pink Nails Ideas to Make you Look and Feel Like a Princess. These are also quite popular nails for Valentine's Day.
Below are some original and authentic ways to create more than basics baby pink nails with french tips.
Pink-on-pink gradient tips with soft pink on the tips are super original and pretty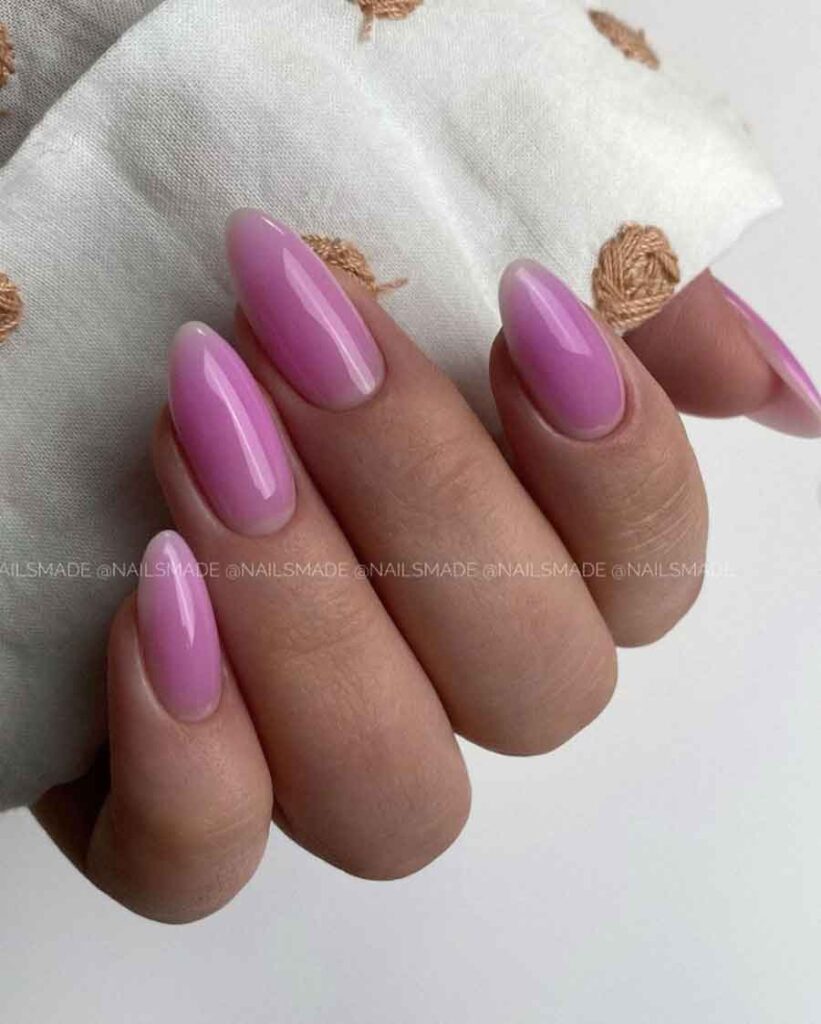 A classic gradient light pink mani, with stickers.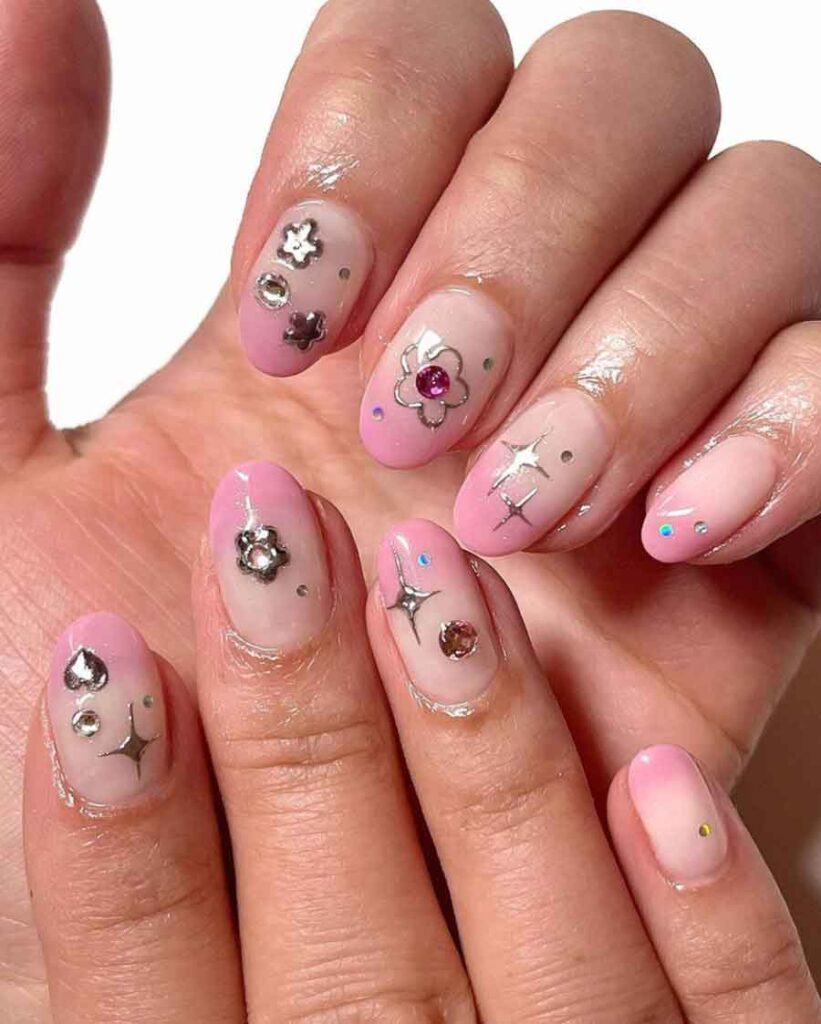 White and pink ombre with design for those who believe that true beauty lies in the details.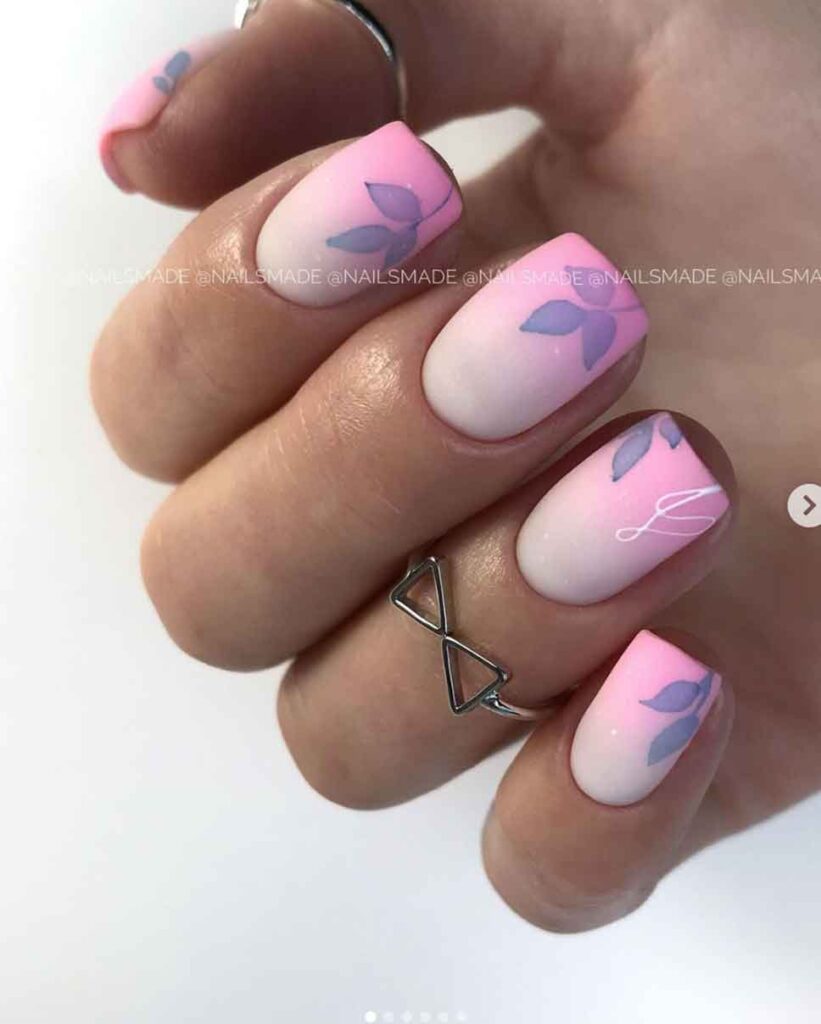 Sweetheart tips are so romantic and easy to make.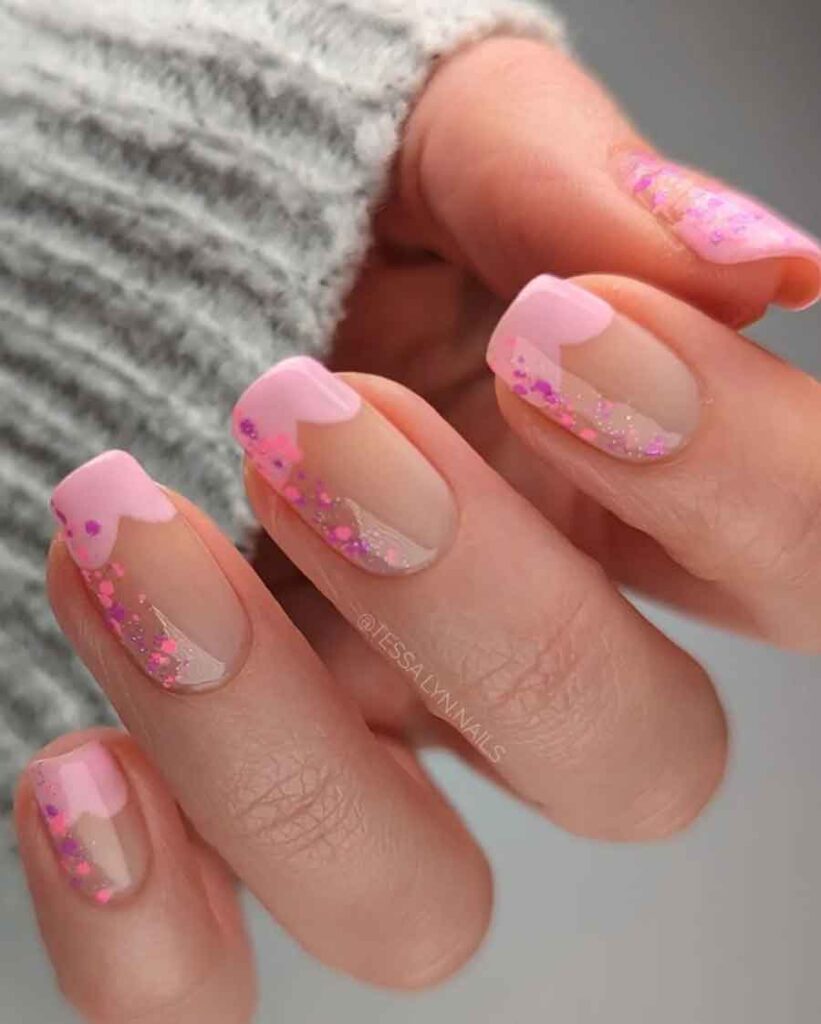 Similar to the sweetheart tips but way more fun are the ice cream tips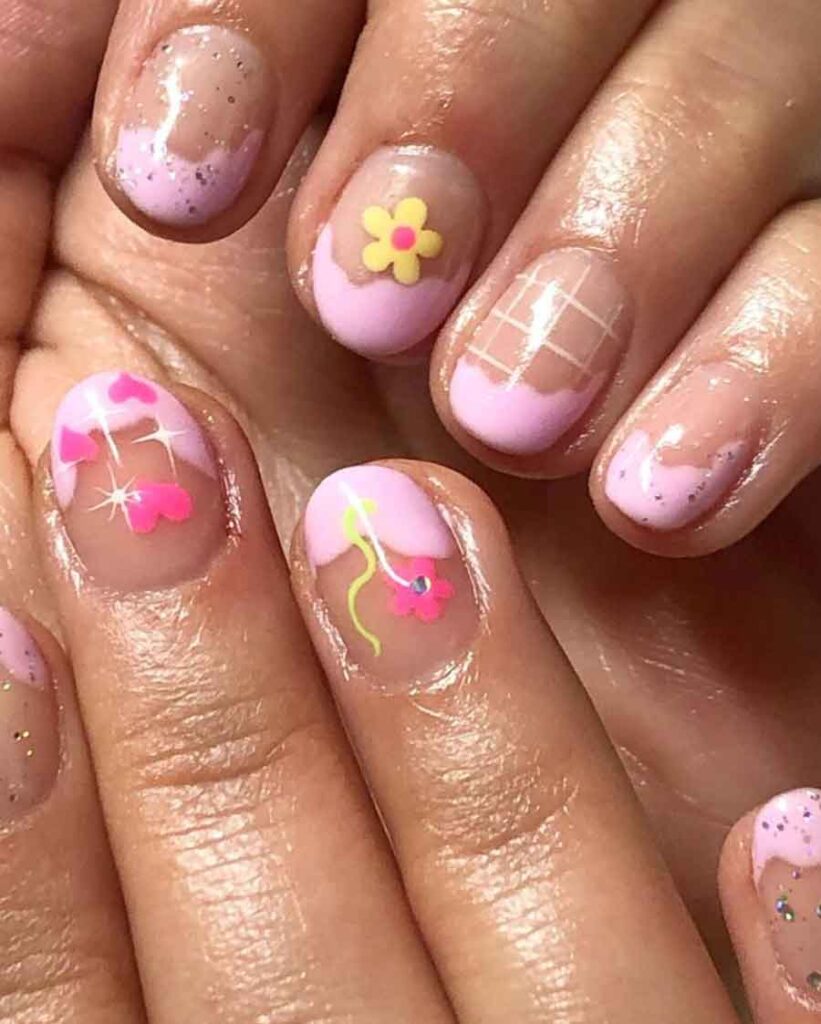 White nails with pink tips are just a classic girly manicure that couldn't be out of this list.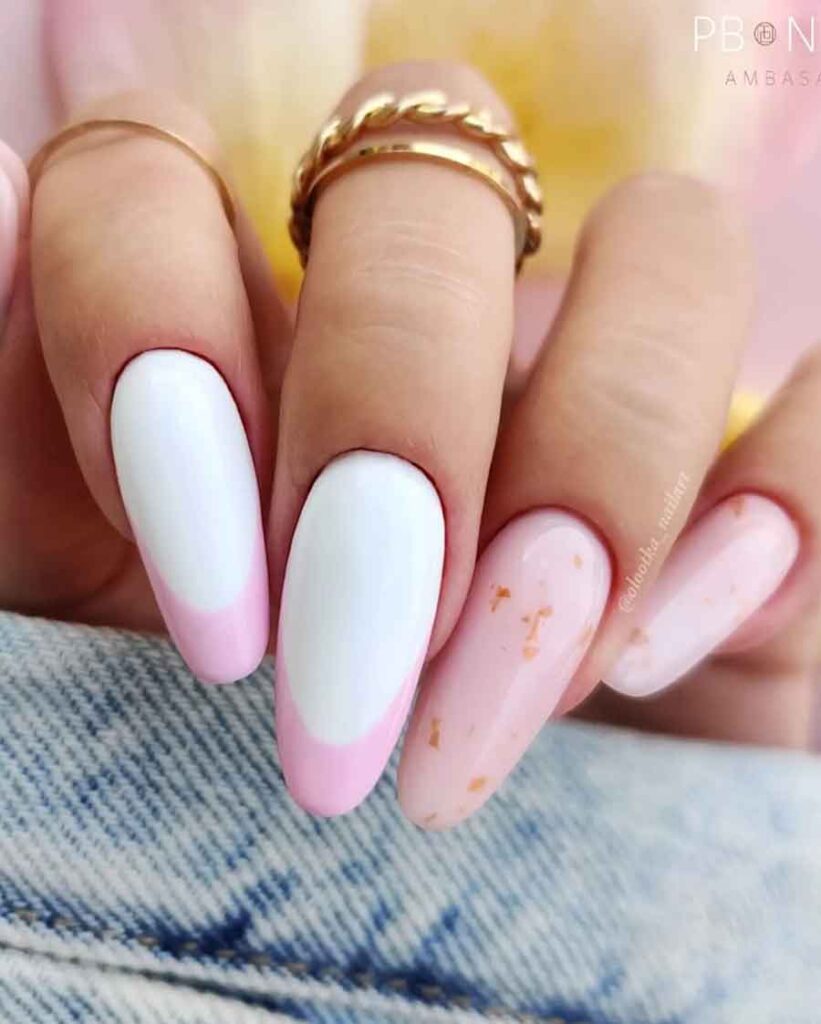 What about these lovely cottagecore nails with pink tips?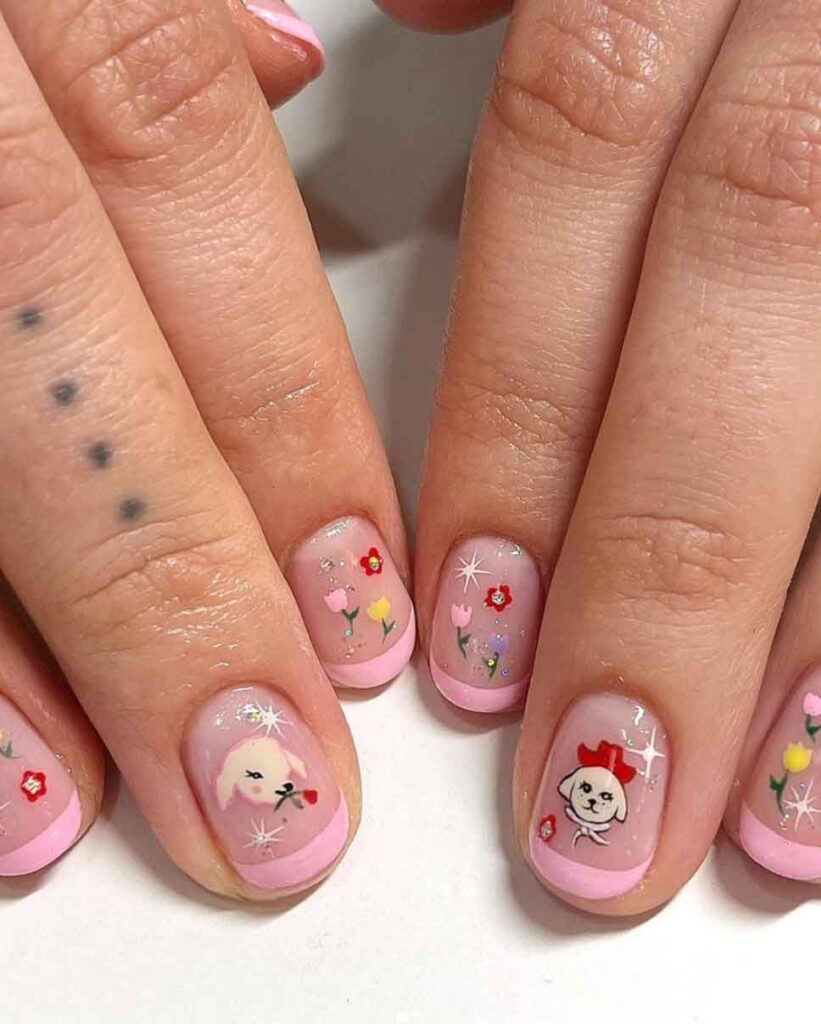 These checked pink tips give such girly light academia vibes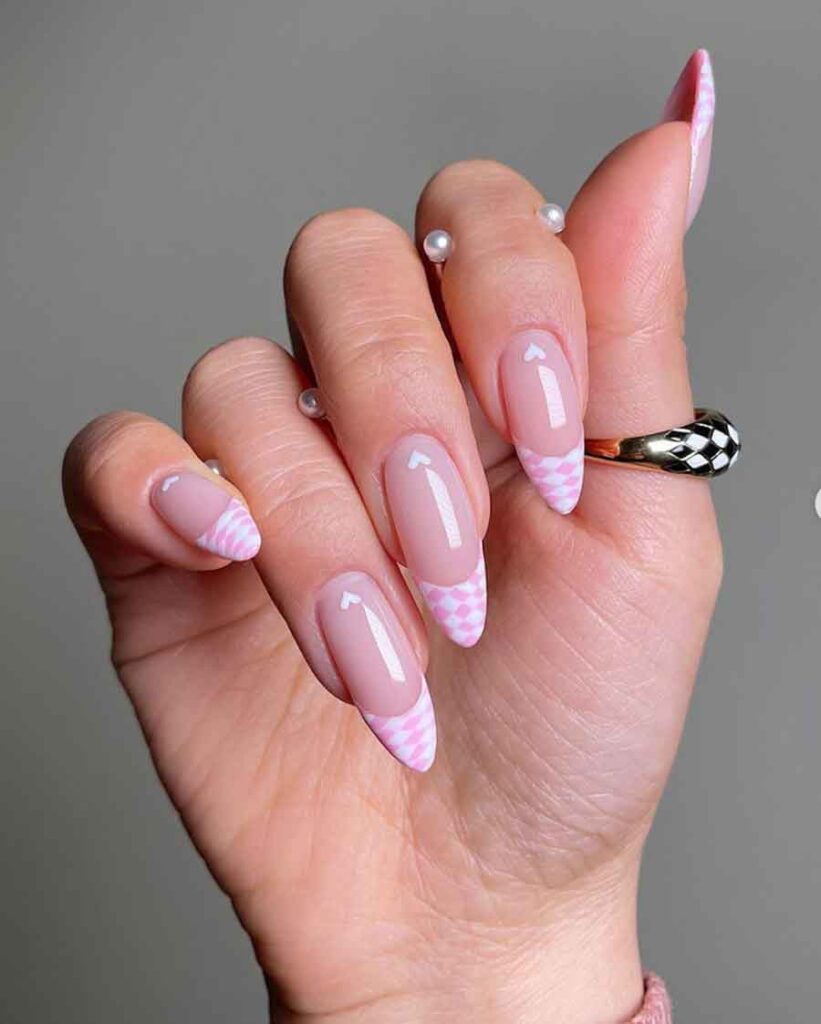 The absolute dream nail for ballet aesthetics enthusiasts.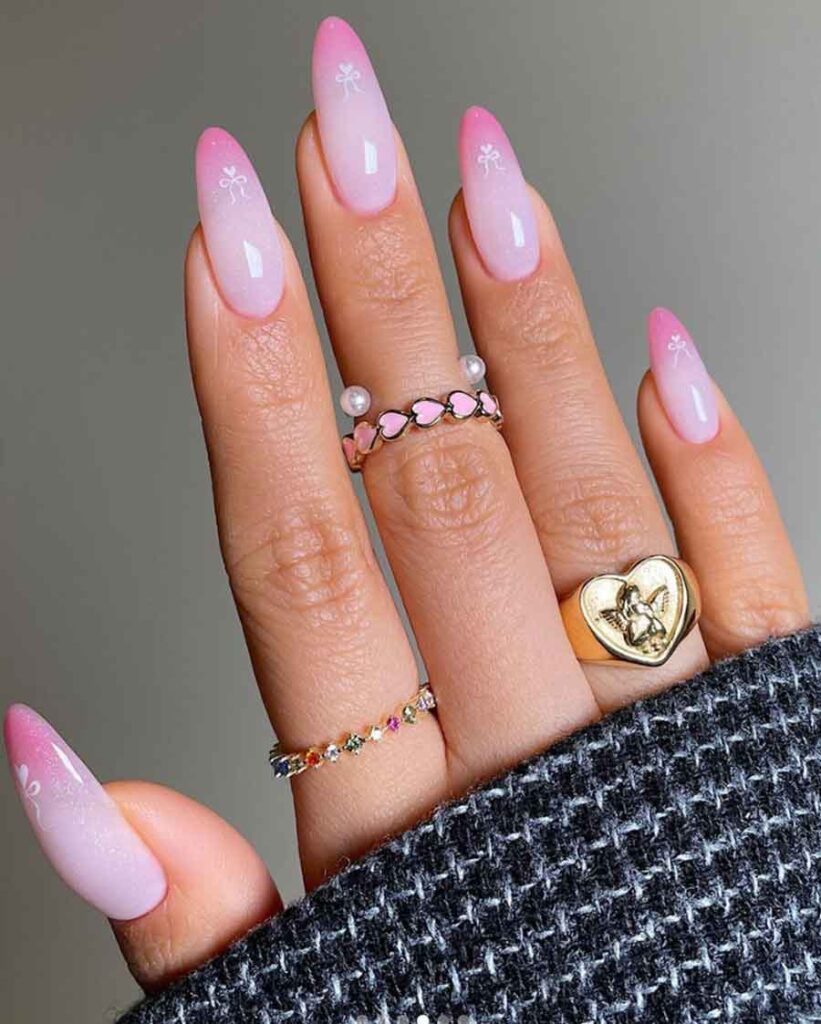 Glitter & Rose Gold Pink Tips
Diagonal rose gold is super chic. A true princess nail design is a mixture of pink nail polish with rose gold or pink glitter.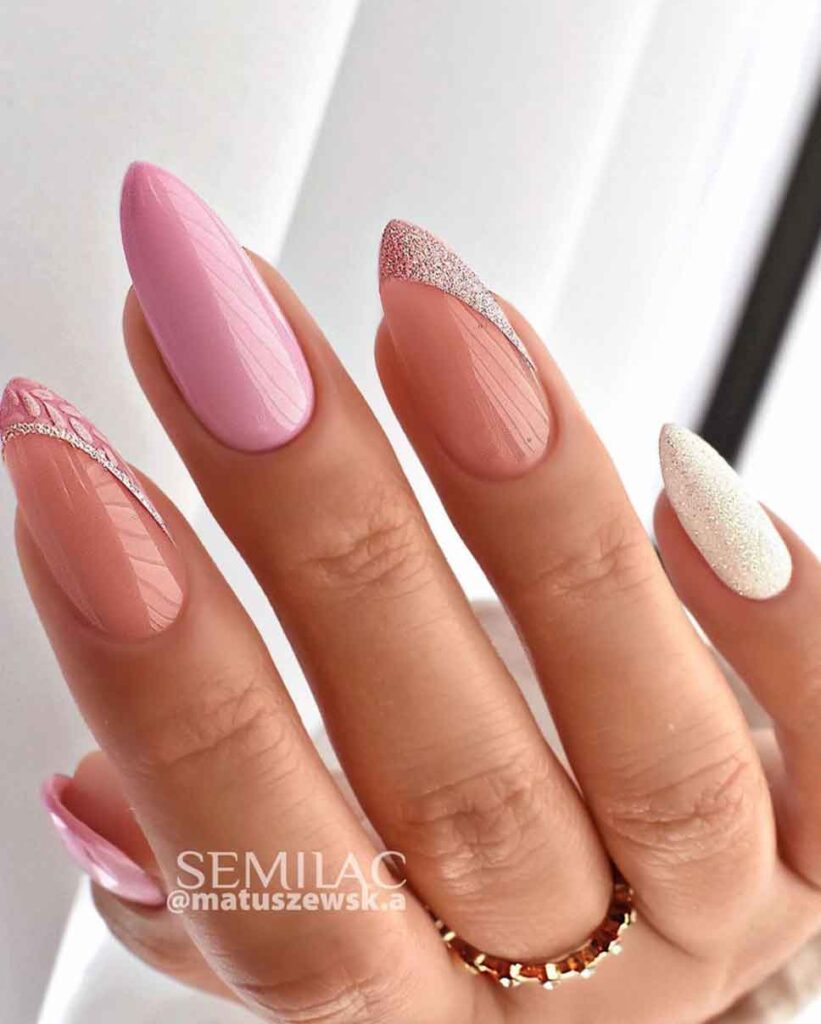 How subtle and elegant is this single white nail with rose gold and pink?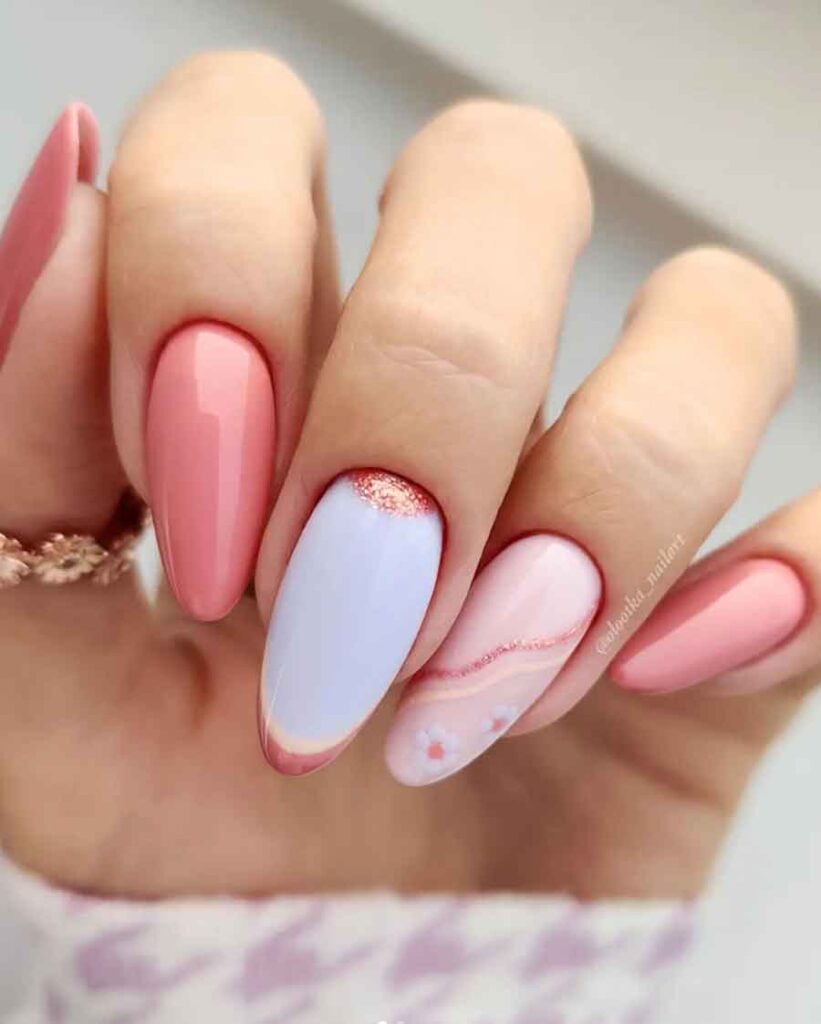 Reverse Pink French Tips
Reverse manicure is super creative and the possibilities here are also endless. When it comes to pink, you may achieve the most delicate and feminine vibe to make a remarkably bold statement.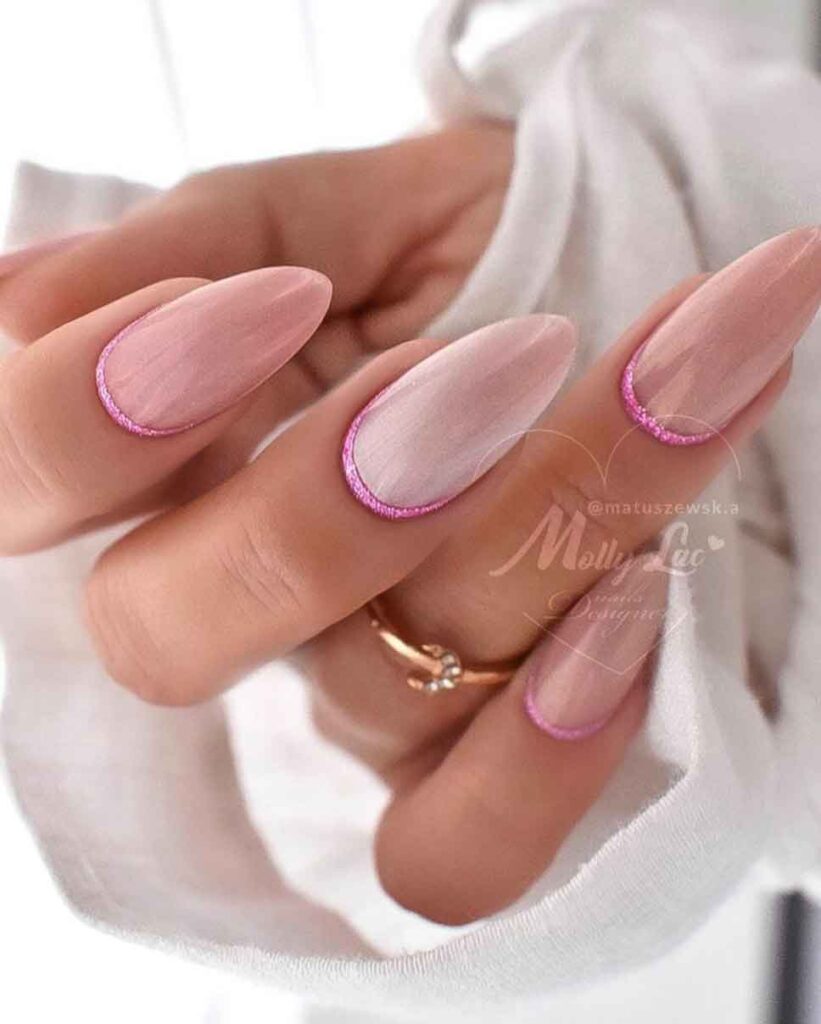 Other Ideas for Nails with pink tips