Get these in the ground now, and they'll achieve full size and peak color in just weeks, putting on a show right through the hotter months ahead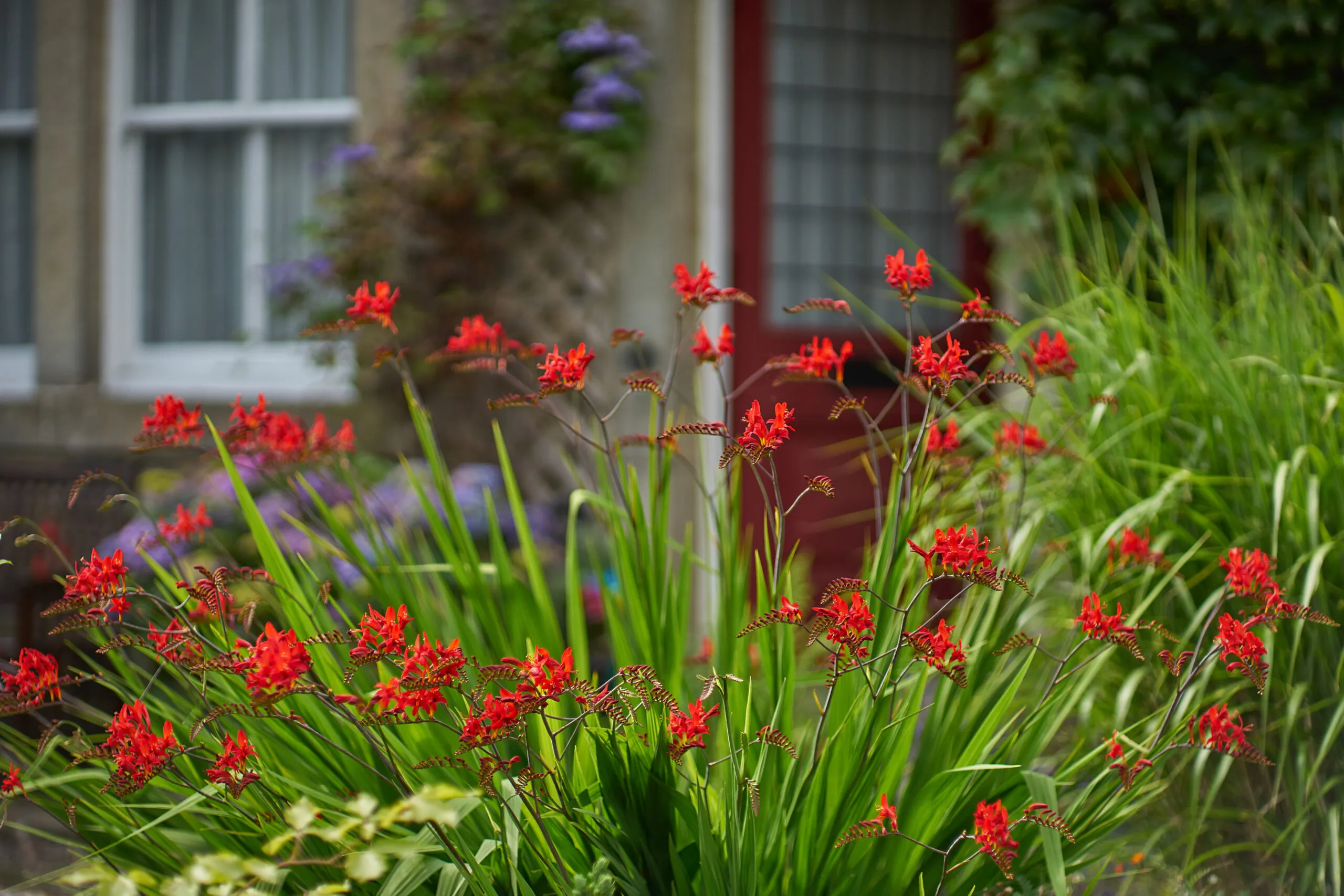 While spring's tulips and hyacinths, dug in last autumn, are just now breaking ground, consider planting another batch of flowering bulbs for a second wave of color that can continue all summer. Maturing in a matter of weeks, and tolerant of occasionally dry soil, these summer-blooming bulbs offer a range of colors and heights—some up to 5 feet tall—making them an easy way to boost borders, foundation plantings, and patio containers.
Just as foolproof as the more familiar spring-blooming varieties, these bulbs don't need the winter chilling period to flower. Most require full sun—and can take the heat thanks to their underground energy stores—though some are equally happy under a leafy tree.
As with all bulbs, well-drained soil is a must, so avoid planting them in muddy, low-lying areas. It's safe to get them in the ground at around the same time as tomatoes, when the soil reaches about 60 degrees F; in cold climates they can be started earlier indoors, then transplanted. Another bonus: Most naturalize readily, filling beds with drifts of new plants within a few years. When borders overflow, divide plants to spread around the garden—or the neighborhood.
Though lesser-known, these bulbs aren't hard to find; search them out at well-stocked nurseries and garden centers, or in mail-order or online catalogs. Read on for 10 robust bulb choices that are sure to make for a more colorful summer.
RELATED
Care of Summer-Blooming Bulbs
Summer Blooming Bulbs: Early Risers
Planted right after the ground thaws, these flowering bulbs start sending up shoots just as daffodil blooms fade.
Starflower (Triteleia laxa)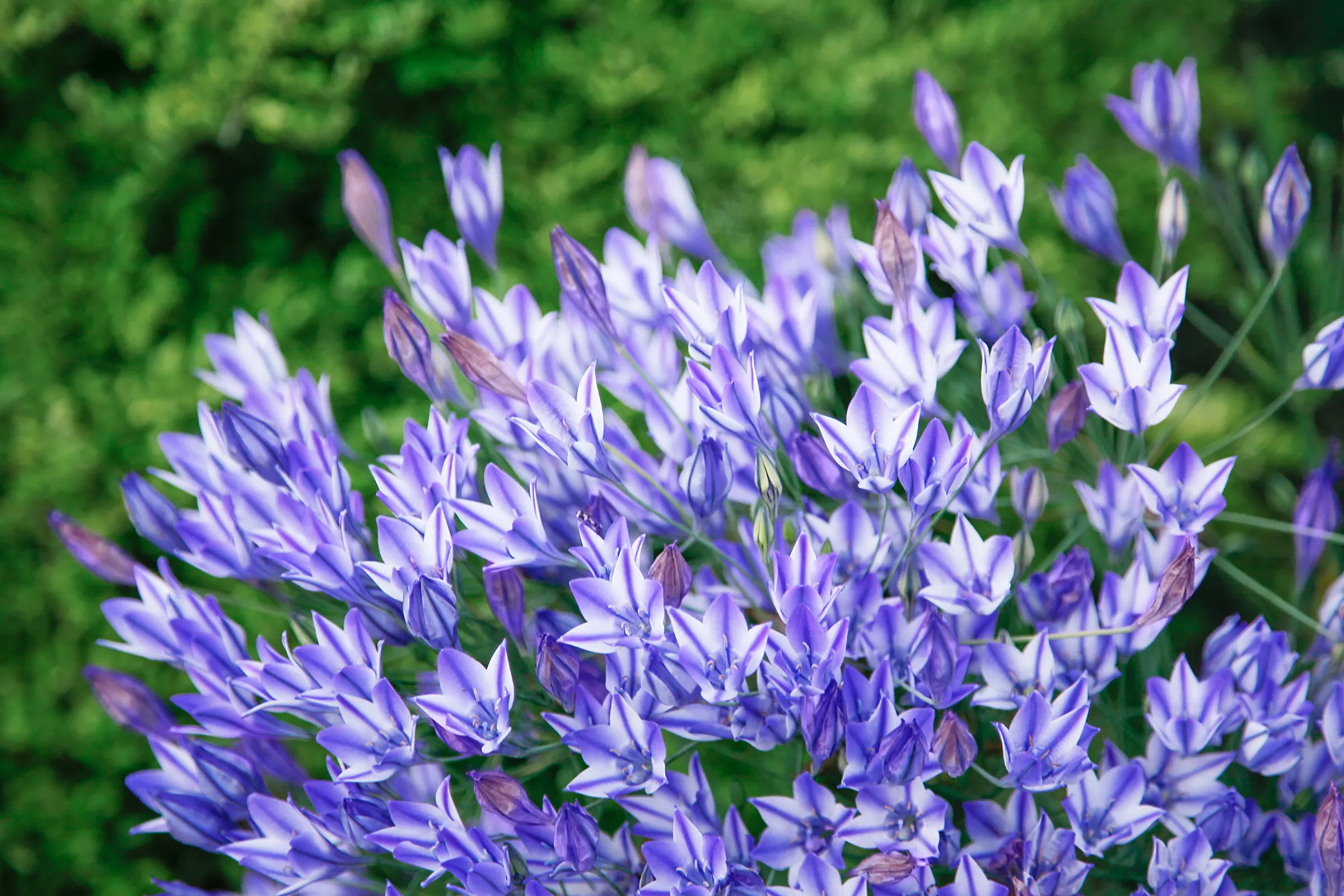 This shade-tolerant California native produces clusters of pale- to deep-purple, funnel-shaped flowers from late spring into early summer. 'Rudy' (shown) out blooms the species with up to 25 white-and-purple flowers per stem and grassy foliage that fades away in summer. It grows up to 2 feet tall and 16 inches wide, naturalizing in Zones 5–9.
Peruvian Daffodil (Hymenocallis narcissiflora)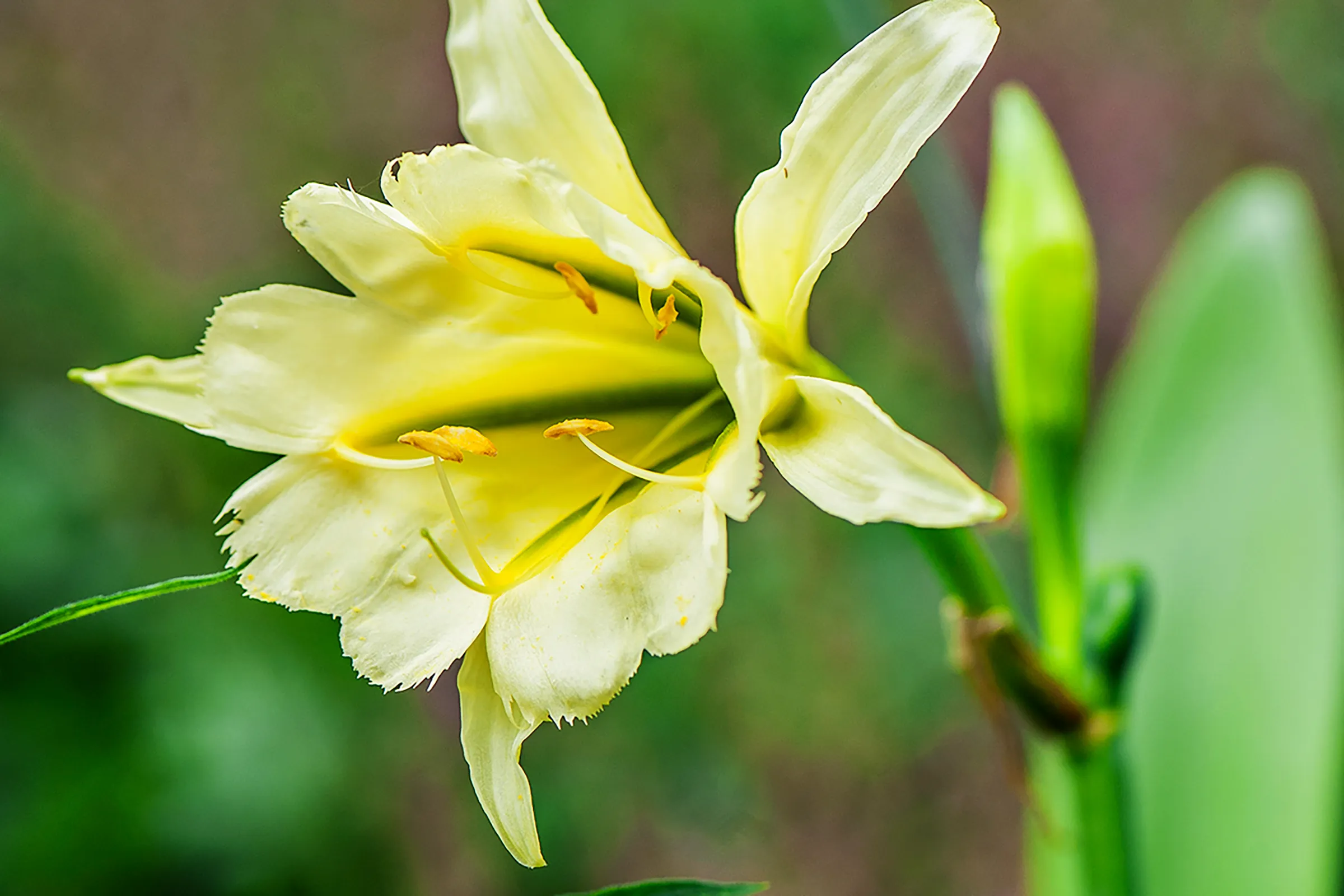 In early summer, this shade-tolerant species blooms with up to five white, sweet-smelling flowers on each 24-inch-long stem above dark-green leaves. 'Sulfur Queen' (shown) has six soft-yellow flowers, each with a green throat and a citrus scent. It grows up to 2 feet tall and 1 foot wide in Zones 8–10.
Montbretia (Crocosmia masoniorum)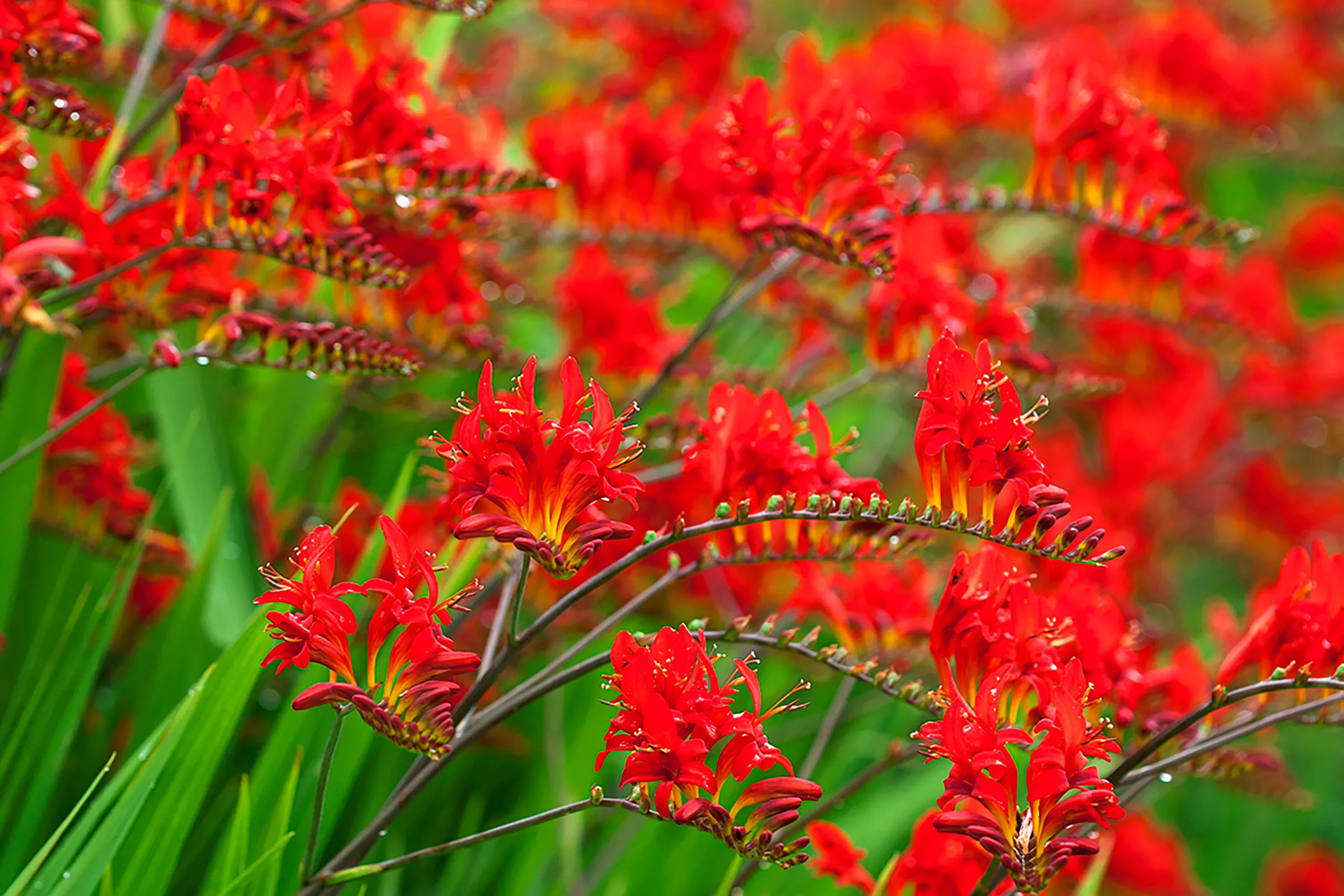 From midsummer until early fall, this bulb produces orange-red flowers and tolerates partial shade. Heat-loving 'Lucifer' (shown) has pleated, strappy green leaves with scarlet-red blooms that face up on arching stems. It grows up to 4 feet tall and 2 feet wide, naturalizing in Zones 6–9. Avoid C. x crocosmiiflora hybrids, which can become invasive.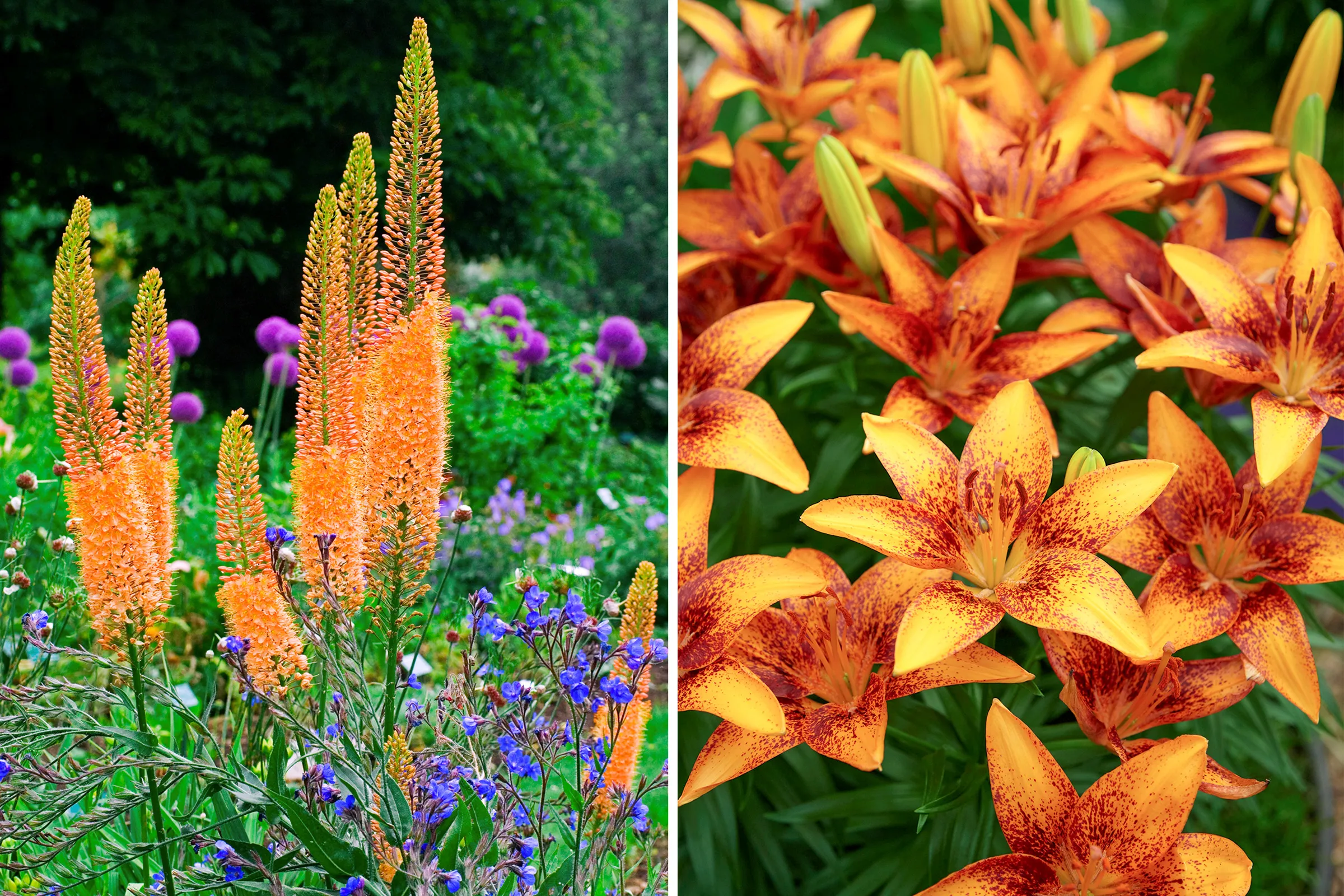 Foxtail Lily (Eremurus stenophyllus)
Striking spires covered with hundreds of dark-yellow, bell-shaped flowers shoot up over grayish-green leaves in early summer. 'Cleopatra' (shown) naturalizes with burnt-orange petals marked with red ribs. It grows up to 5 feet tall and 2 feet wide in Zones 5–9.
Dwarf Asiatic Lily (Lilium hybrids)
Like most lilies, these bloom white, pink, orange, or red from early summer to midseason. Compared with full-size Asiatics, however, these dwarfs are easier to fit into smaller gardens. Originally grown for containers, Tiny Orange Sensation (shown) staylas short with a sunburst of orange and maroon. It grows up to 16 inches tall and 1 foot wide in Zones 3–9.
Summer Blooming Bulbs: Late Bloomers
Plant these flowering bulbs near early-summer bloomers as a way to disguise the latter's fading spent foliage.
Blazing Star (Liatris spicata)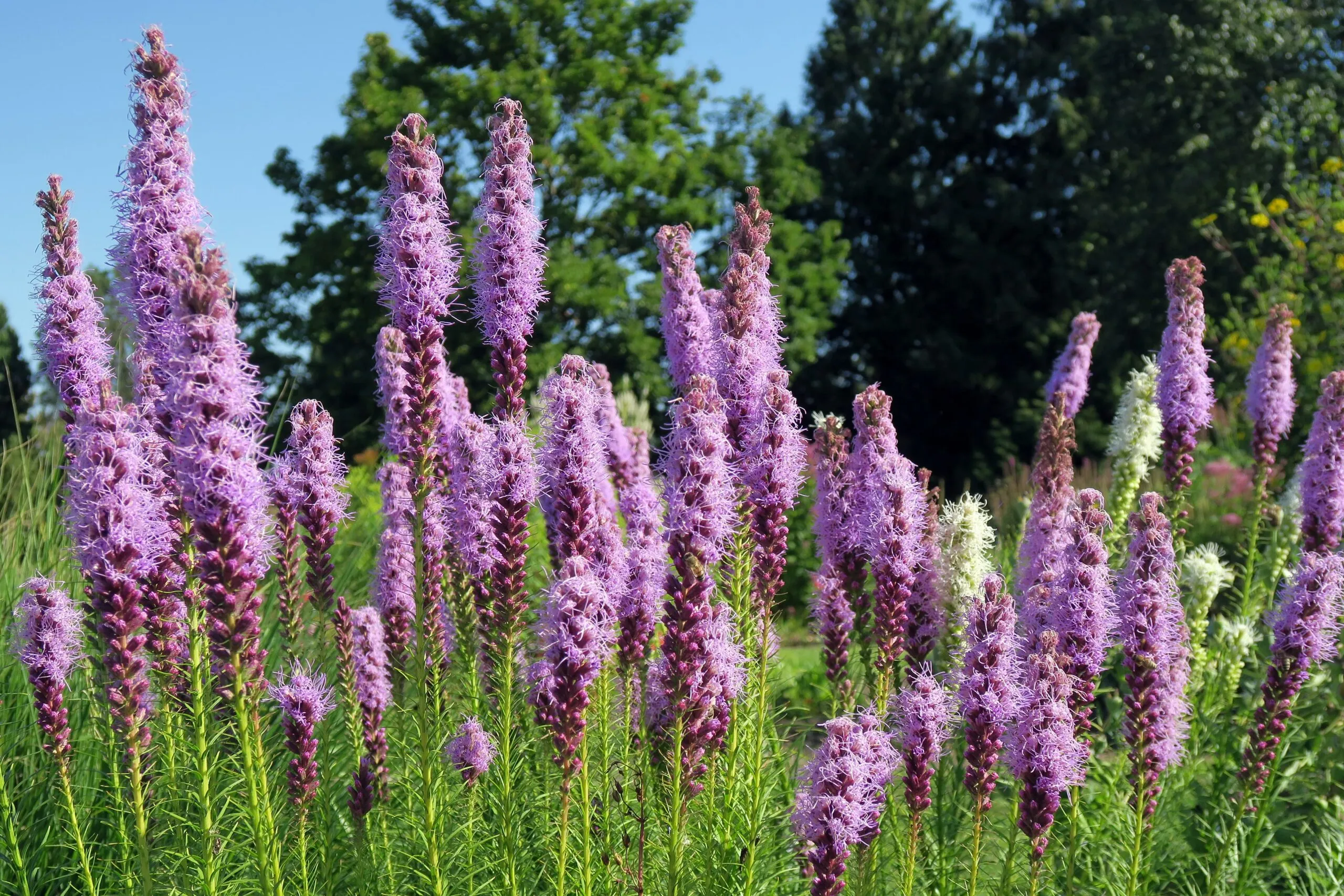 This North American native produces densely packed, 18- to 28-inch-tall spikes of pinkish-purple or white flowers over grassy foliage. Compact 'Kobold' (shown) doesn't need staking and has deep-purple flowers from July to August. It grows up to 30 inches tall and 1 foot wide, naturalizing in Zones 3–8.
Peacock Flower (Tigridia pavonia)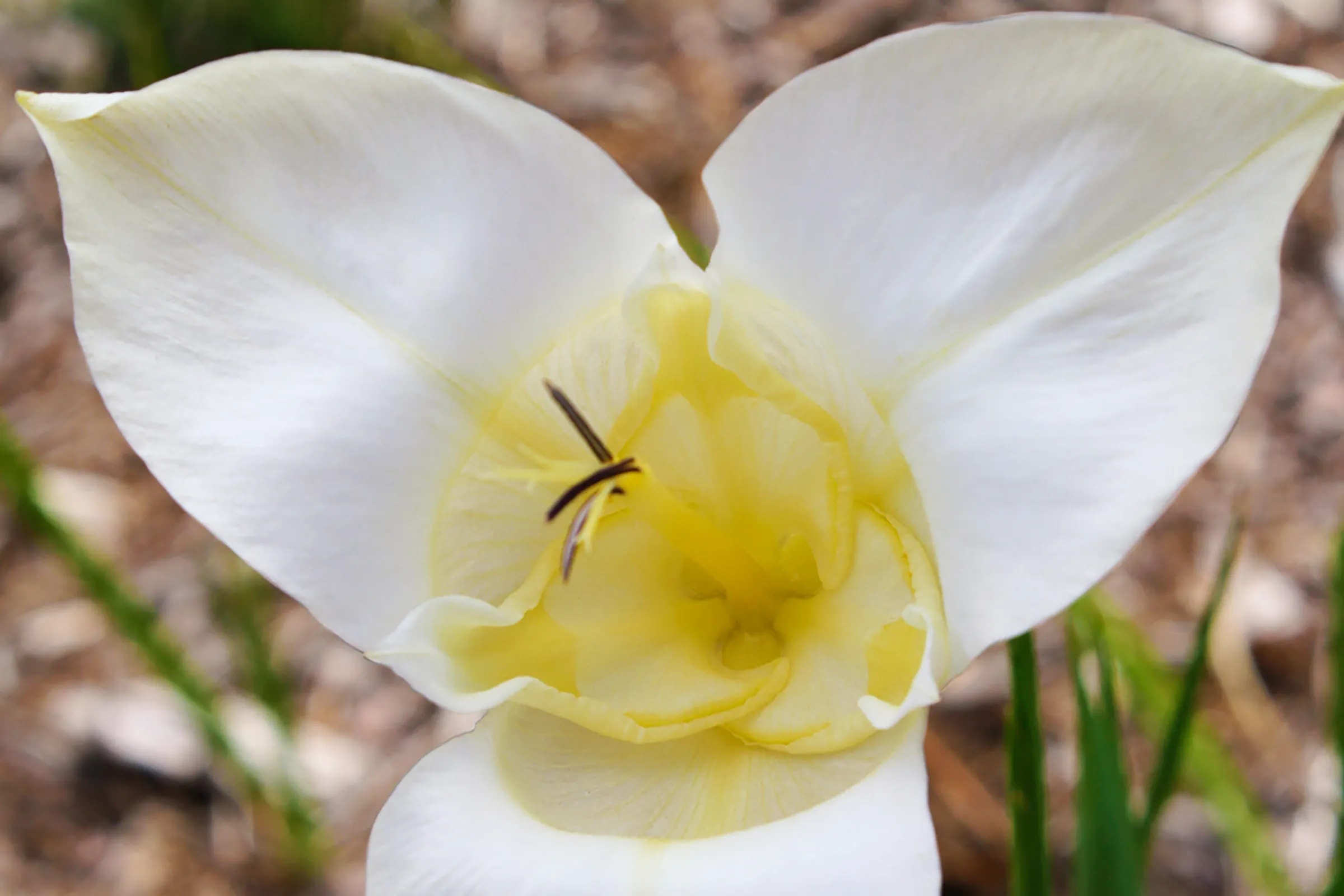 Starting in midsummer, iris-shaped flowers up to 6 inches wide in orange, pink, yellow, red, or white appear above lance-shaped foliage. Shorter, shade-tolerant 'Alba Immaculata' (shown) has large white flowers with yellow centers and mid-green leaves. It grows up to 30 inches tall and 6 inches wide in Zones 7–9.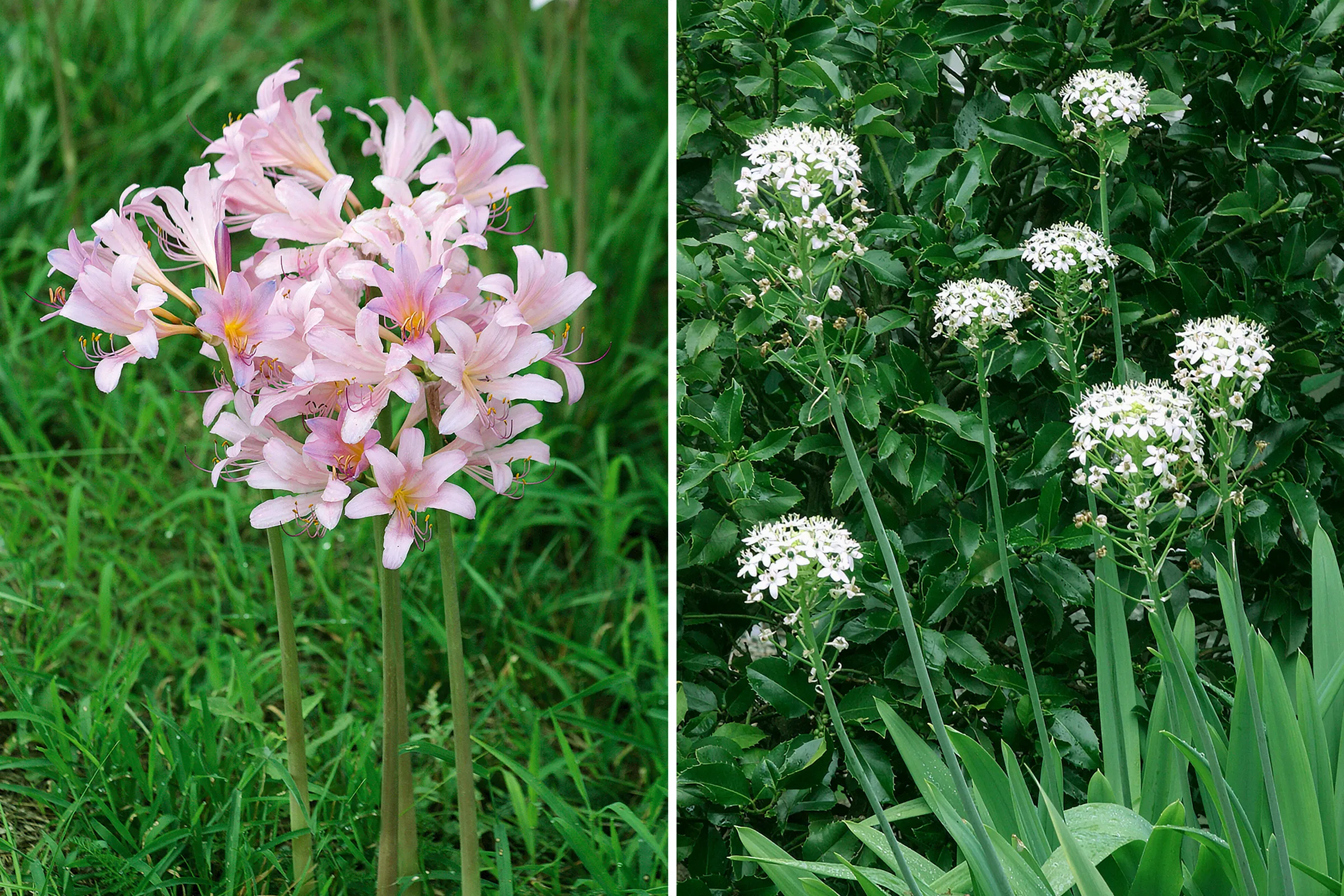 Surprise Lily (Lycoris sprengeri)
Smaller than other lycoris species, these pink flowers with blue tips last from August to September. The offshoot Resurrection lily, or L. squamigera (shown), pushes foliage out in spring that dies back in early summer, before returning weeks later with fragrant rose-colored flowers with gold centers and blue to purple veining over strappy green leaves. It grows up to 28 inches tall and 16 inches wide in Zones 5–9.
Giant Chincherinchee (Ornithogalum saundersiae)
Similar to an allium, the 7-inch-diameter flower head on this species has tiny white or cream star-shaped blooms with black centers on tall, stiff stems in midsummer. At home in partial shade, it makes an excellent cut flower. It grows up to 3 feet tall and 2 feet wide, naturalizing in Zones 7–10.
Hardy Begonia (Begonia grandis)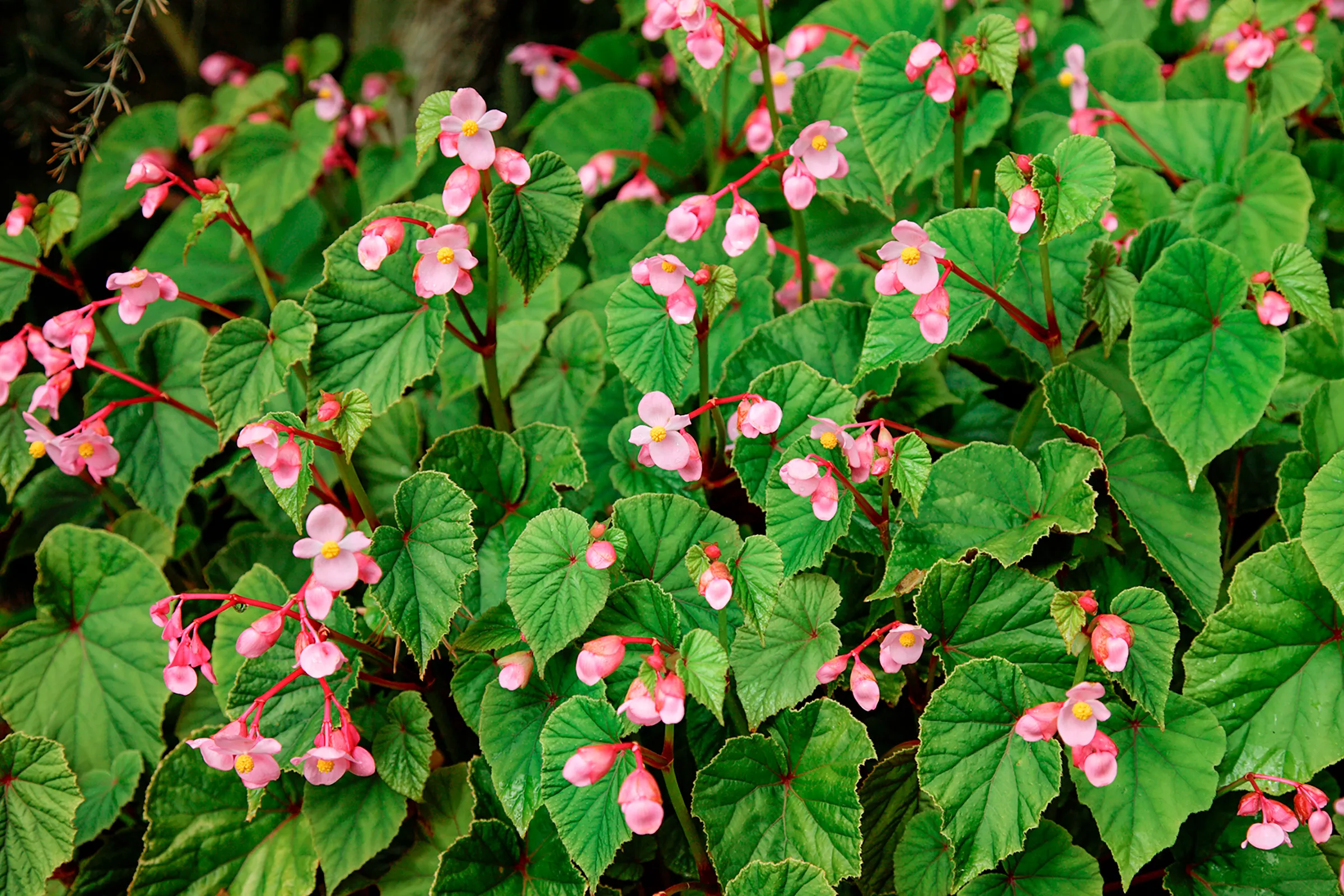 Starting in late summer, this bulb sprouts dark-green to red leaves topped with fragrant white or pink flowers in partial to full shade. 'Heron's Pirouette' (shown) has larger, more abundant clusters of flowers than the species, with deep-red stems. It grows up to 18 inches tall and 2 feet wide, naturalizing in Zones 5–9.